Maintenance and Repair – The Truth
Article from Autozone, adapted from Arrive Alive

According to Arrive Alive – "Road Safety requires not only the driver fitness but vehicle fitness."A well-maintained vehicle is imperative to prevent vehicle failure leaving you standard next to the road and at risk of criminals and accidents.
Basic Maintenance:As much we don't want to hear it – it is best to leave the actual servicing of your vehicle in the hands of trained professionals. They not only have the knowledge but also have the proper tools to diagnose and correct any issues. The driver can do preventative maintenance but must be thorough, regular and meet the guidelines of the manufacturer.
What Actually Requires Maintenance:
• Air Filter: This should be checked monthly and replaced when it becomes clogged up. It is easily accessible within vehicles.
• Battery: Don't forget to remove the earthed strap (negative pole most often) on a battery when working in that area to prevent accidentally starting the starter.
• Brakes / Brake Fluid: Check this fluid monthly. Clean off any dirt on the brake master cylinder reservoir lid. If you need fluid, add the improved type and don't forget to check for leaks and be careful not to overfill!
• Engine Oil: Neglecting this leads to poor engine performance, higher fuel consumption and possibly even severe damage to your engine. Make sure that your engine maintains the level of oil it is programmed to receive. It is recommended to check your oil after every fill up and to change every 3 months. Never overfill the sump with oil.
• Exhaust & Silencer: Noisy or rattles? Check for any holes and replaced rusted or damaged parts.
• Fan Belt: Check your belts and hoses. Replace any that are worn or frayed. Hoses that are bulging or brittle need to replaced and check the tightness of clamps. When replacing your Fan Belt ensure the tensions between the engines pulleys is about 10 to 12mm.
• Front Wheel CV Joints / Wheel Bearing Kits: Use only one sachet of grease for both applications, one is more than enough and then you can keep the other sachet as a spare.
• Water: It is important to ensure that the water is regularly changed on vehicles that use it to cool, and for cleaning the windshield.
• Shock Absorbers: Replace in pairs of 4, ensure that shocks are in the same condition and operate on equal settings on the same axle.
• Tyres: Get a professional to check wheel alignment and balance for your vehicle.• Tyre Pressure: Important to maintain if your vehicle is to get the right mileage.
• Clutch Kits: Replace all corresponding components, pressure plate, clutch plate and thrust bearing as they all operate together.
• Wiper Blades: Change your wiper blades every 6 months - the rubber deteriorates over time when exposed to the elements.
• Seat Belts: Keep them clean and dry to prevent damaging the actual mechanism.
• Keep your vehicle clean inside and out!Follow this easy guideline and you're already on your way to saving fuel and money, reducing your long-term maintenance costs, minimising harmful emissions, increasing the reliability of your vehicle and thus the resale value too.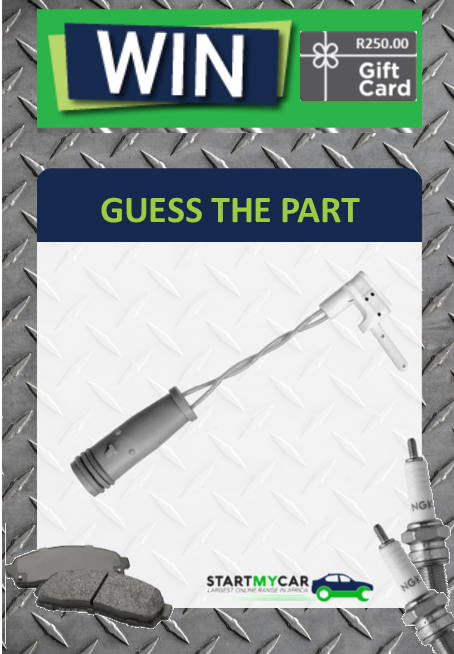 LAST WEEK'S

GUESS THE PART

WINNER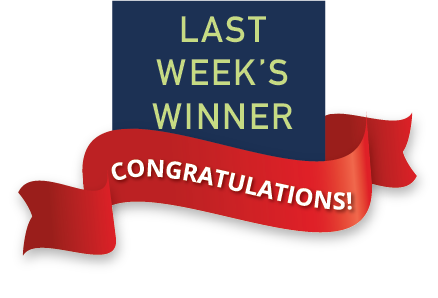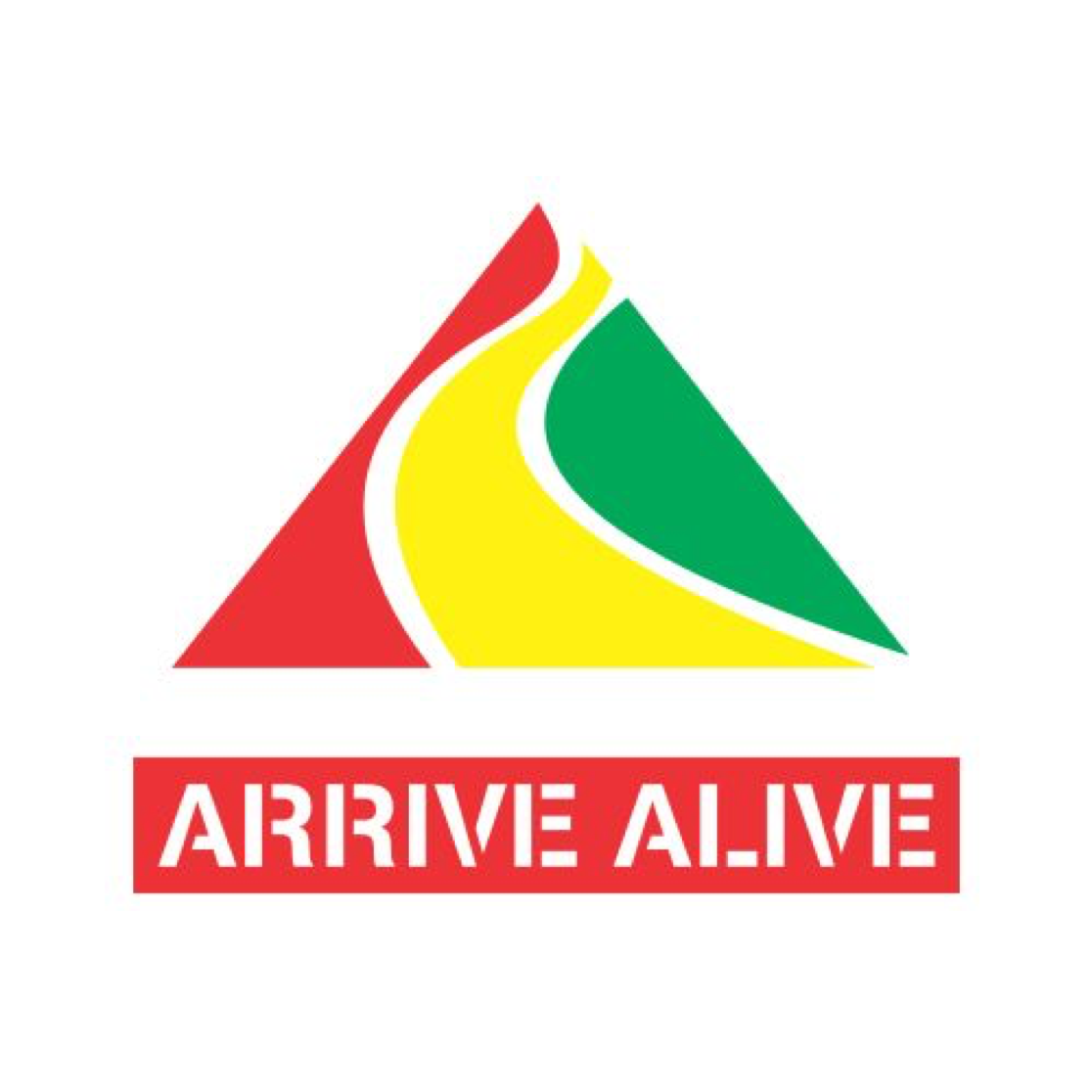 Weekly Deals - Valid till 19 December 2018

Liquid error: product form must be given a product
Liquid error: product form must be given a product
Liquid error: product form must be given a product
Liquid error: product form must be given a product
Liquid error: product form must be given a product
Liquid error: product form must be given a product
Automechanika Shanghai – Focus On Spares
Baruch Raff
In Part 1, Start My Car travels to China, meets interesting suppliers and gets ready for the Automechanika.
Wednesday, day one of Automechanika. Focus was on hard parts. We were now on a roll and hit the halls with spares running.
A challenge that we found, was that although some factories might come highly recommended, have the right certifications and excellent product, they were unfamiliar with the vehicles for which they were produced. They had been commissioned to manufacture them, but the only reference that they had was the one supplied by their customer and not necessarily an OE number.
These items are being replaced because they are failing. The aftermarket has picked this up and are having them made. The challenge now is to try and match the image or measurements with an item back home. We observed this occurring with multiple exhibitors.
Wednesday afternoon was spent back at the hotel internalising and "coming to terms" with what we had seen in terms of the magnitude of the show and the sheer volume of stalls. We debriefed, discussed the stalls that we had visited, made notes of what we intended to follow up once back in SA, and strategized what needed to be achieved on Thursday. Day 1 was a success.
Thursday morning began with a meeting with one of our main Chinese agents. After handshaking, gift swapping (lots of green tea) we finally got down to work. Our main discussion points were quality certifications and product development. We then headed to the show together armed with a list of the stalls we'd earmarked the day before.
This was a much more focused day. We spent most of the day at the show and returned to the hotel exhausted (My apple watch registered over 15 000 steps). Again we debriefed, strategized Friday and "hit the sack".
Friday started early, in fact we arrived before many of the exhibiters. We spent a considerable amount of time in the Accessory halls along with our agent who had travelled in from Hangzhou to spend time with us. We saw lots of "same old" but a fair amount of new tech and innovative products.
Friday concluded with a visit to the media centre where we met Graham Erasmus from the ABR magazine. What a pleasure it was to relax with and easy-going fellow South African. Thus concluded day 3 and Automechanika Shanghai 2018.
It is worth noting that the quality and reliability of the Chinese factories, the emphasis on certification and the innovation exhibited at the show was enormously impressive. China is well on its way to shedding its negative stigma.
At Start My Car we are committed to supplying Quality Parts and Accessories to all of our customers. Following my China trip and experience I am confident that we are living up to this commitment.
Next week is all about Hong Kong…(To be continued)