Automechanika Shanghai 2018
Baruch Raff

I did the math. There were over 5000 stalls at the show. If I spent 1 minute at each stall it would have taken me over 84 hours to get through it! Physically impossible in the 3 and a half days I had to spend at this industry event.

One can't begin to comprehend the size, volume, traffic of China. It needs to be experienced.

Wednesday morning, the first day of the show, at 8:15am I called down for a cab. The concierge called back to say that due to the traffic jam and fog, that the taxi would get there at 10am, I went down to try discuss it (language barrier is a huge problem) somehow we found an alternative service and within about an hour (an hour!) I was on my way.

On route my weather app had the following message "Fog, unhealthy for sensitive groups" occasionally I'd see locals on motorbikes, scooters and bicycles with a face mask, but by and large, most people didn't seem to be part of the sensitive group.

As we got closer to the show grounds it seemed as if the city was converging on this place by all means of transport. Throngs and throngs of people. I had pre-registered, but still had to go through a form of registration to get a name card. At this point I felt part of the sensitive group. Thousands of people were following the same process. It was very orderly, but if one hesitated for a minute it would spoil the equilibrium, shuffling slowly in queues to get inside.

Once past this bottle neck and inside the grounds my personal space expanded somewhat and I could focus on what I'd come to do.

I started in the North hall which was focused on alternative power source and new tech. I met the guys from Tec-Alliance and had a great discussion about integrating their VIN search with our online platform. I was off to a good start. In fact it was a very exciting start.

The International Hall is generally a good place to find new and innovative products and so, as soon as I had the time, I took the opportunity to do. In no time at all I felt at home as I passed a stall with a familiar flag and wonderful accent. And even though we don't deal in springs, I had to stop for a chat and a take a picture.

(To be continued next week)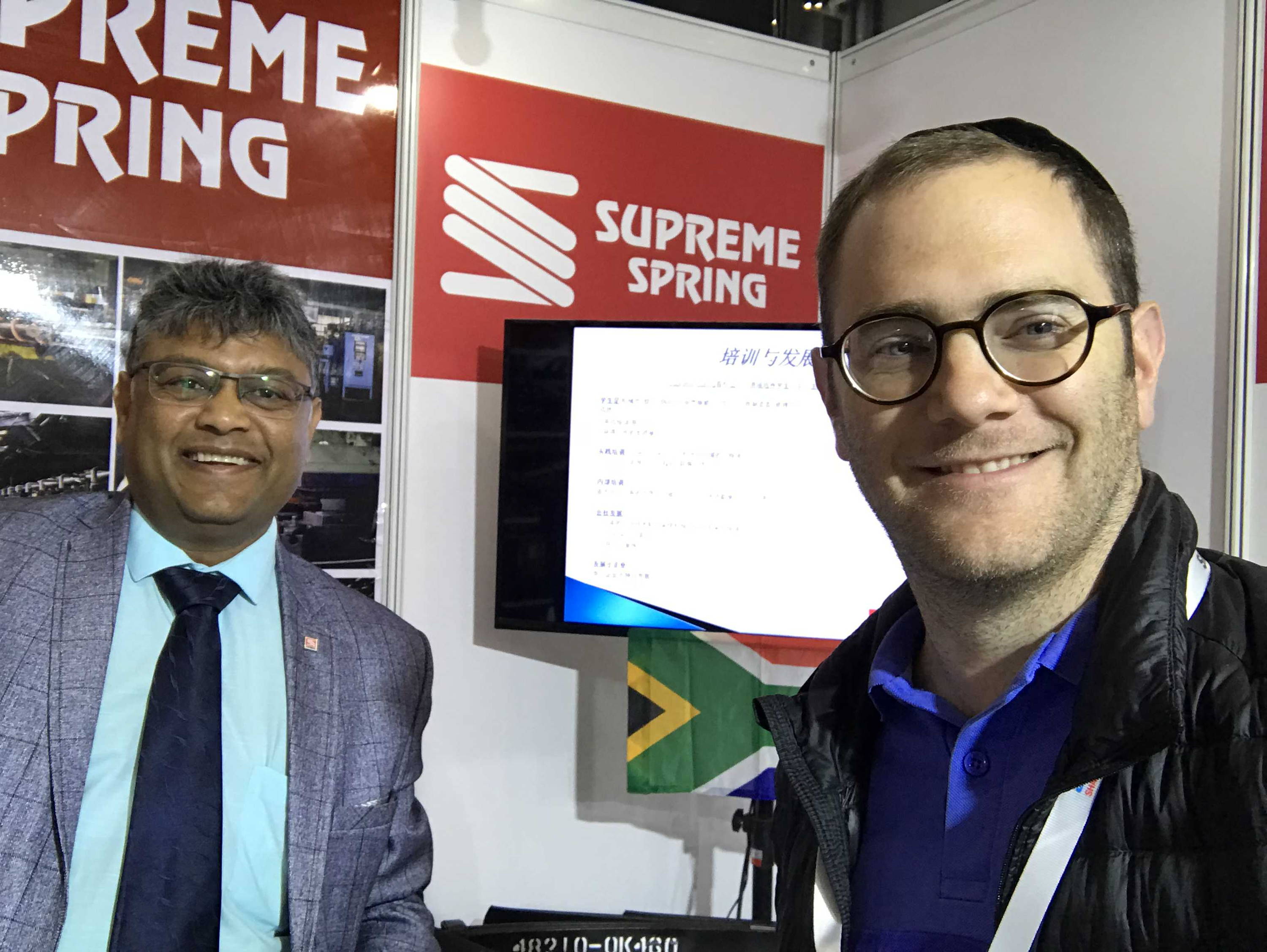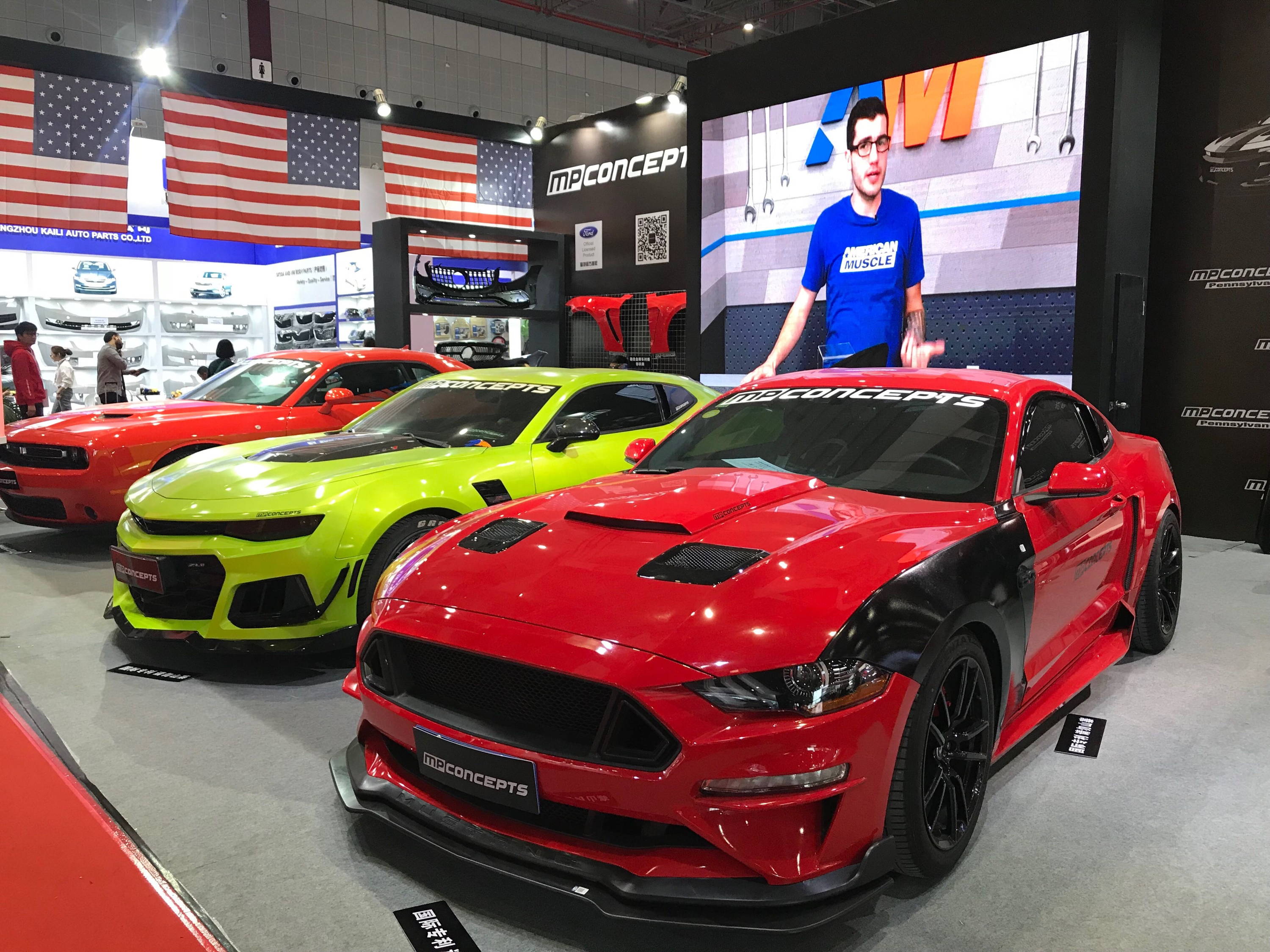 LAST WEEK'S

GUESS THE PART

WINNER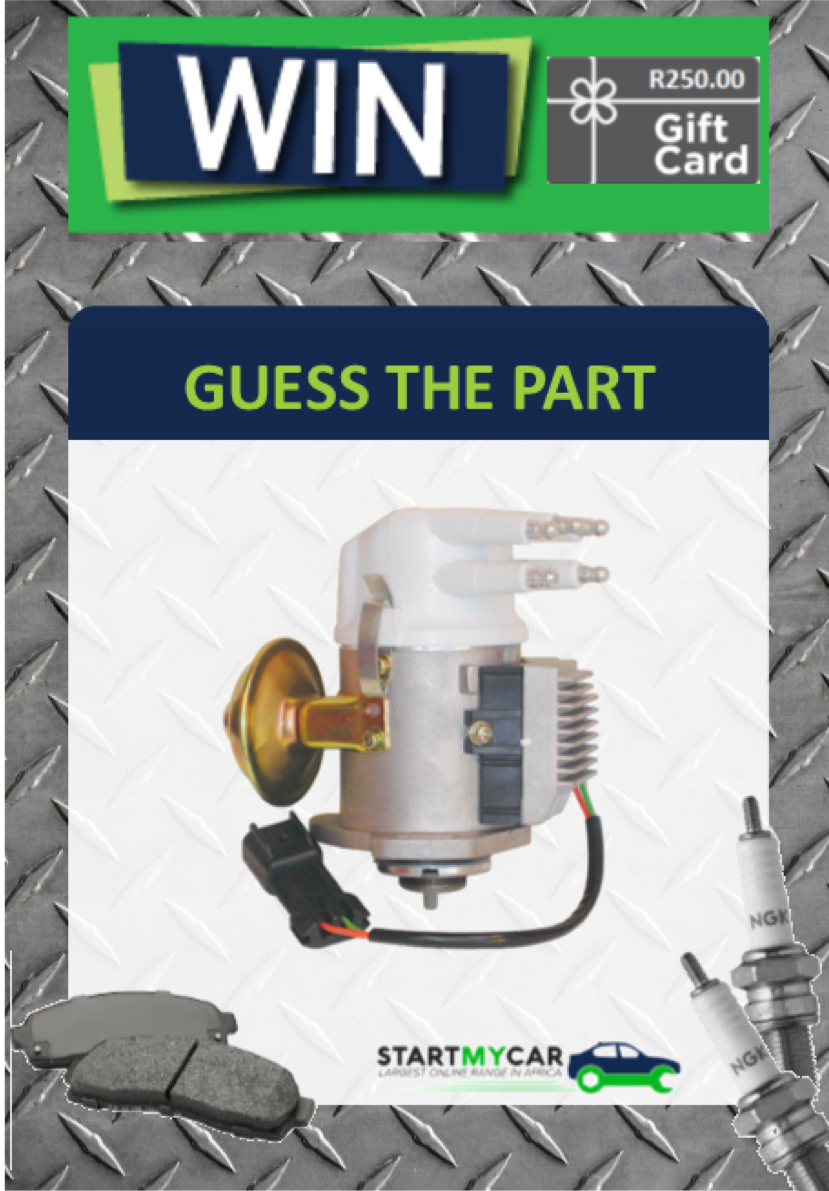 The History of Jeep and its Bakkie Range
Article adapted from Wheels24, Lance Branquinho and Newspress 03/12/2018
Jeep – a brand known to have a greater history than Toyota.

With the 2018 Los Angeles auto show Jeep was finally able to show off their 'bakkie strategy' with their new model – the Gladiator – a double-cab Wrangler. With evolution of their product – one seems to wonder why it took them so long to execute.

This new Gladiator has a combination of the trustworthiness and reliability that has become known with a Wrangler.

Engines include the Jeep's 3.6 litre as well as the new 3-litre V6 Turbo Diesel. This is due for distribution globally in 2020 – meaning we might be seeing more of these on our roads in the pretty near future.

This car is now seen as the rival to Toyota's Landcruiser 70 Series V8 double-cab now that the Defender 130 double-cab has been put up onto the collector's shelves.

Now how did Jeep manage to get to where they are today? Time for a little history lesson…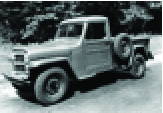 Willy's Overland (1947 - 1965)
This was a loadbin version the post-war original Jeep. Powered by a four-cylinder petrol engine, solid axles and leaf springs as well as a three-speed manual gearbox – Jeep intriguingly enough then went on to produce a rear-wheel drive imitative.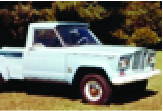 Jeep Gladiator (1962 – 1988)
This iconic Jeep bakkie was famed for its AMC 401 engine and capable of mileages a true road-hog could only dream of. With easily replaceable service parts, a gaping grille and inverted shark nose front styling , this Jeep was one of the most successful and popular models.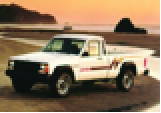 Jeep Comanche (1986 – 1992)
"An attractive, square-proportioned bakkie" manufactured to rival the mass increase in the Japanese opponents within the US market. Made to be a lot more comfortable on the road but still able to tackle the rough terrain.
The Jeep Gladiator, now the next 'most capable, mid-sized bakkie'. With the best towing and 4x4 payload, fuel-efficient powertrains and superior on and off-road dynamics, not to mention safety and advanced technology features – basically a truck recognised as a Jeep.The demand for this unique piece of work is extremely high, specially from loyal Jeep customers – definitely the ultimate vehicle if you are looking for an adventure.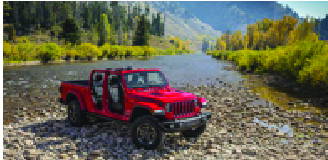 Weekly Deals - Valid till 12 December 2018

"When Chevy was about to introduce the first Geo 4wd, the president said to the engineers, "What should we call it?".

One engineer jumped up and said "How about the Geo Tracker?"

The president said "That sounds like a winner!"

After the meeting the president asked the engineer "What made you think of that name?"

The engineer replied, "It was simple, since it will have to follow a Jeep!"

•••
Did you hear about the new feature on the H2 Hummer 2008 Model?

HEATED REAR BUMPERS – you know, so your hands don't get cold when you are pushing it!
FEATURED PRODUCT
ROOF CARRIER