"The best car and motoring Black Friday 2018 deals in SA"
It has finally approached – Black Friday is here!

A major retail shopping day, with discounts, freebies and much more! This year these specials will even include everything from cars to tyres, rentals and even tune-ups.

BusinessTech has done the hard work for us and have complied a list of what we can look forward to this Friday:

Bidvest Car Rental: Special rates online from 23 November to 23:59pm on deals for your summer holiday car hire

Bidvest McCarthy: Running a number of deals that will go live on Friday at midnight

Ford: Fury Ford and Eagle Ford have confirmed that they will be offering deals on bakkies and cars as part of their Black Friday Sales.

Gumtree: Sellers have announced special deals to look forward to on used cars through the platform. Please do be aware of scams and keep safe – don't feel pressured into things by a seller and trust your gut instinct! Keep your information PRIVATE.

Hi-Q: This Black Friday – specials will be run on tyres from the 19th to the 24th November. Service packages will also be on special for R99.00

JustCarHire: They have announced that should you book your car rental through them on Black Friday – your excess will be coveredLand Rover: Look out for Discovery and Range Rover lines with massive discounts

OUTsurance: Great deals on car insurance have been promised to ensure that you have even more money to spend this Black Friday. Thank you OUTsurance!

Renault Gauteng: Specials on services and vehicles on Black Friday 2018

Volkswagen: Dealerships will be hosting deals and even Soweto VW will be opening early to have a number of deals on pre-selected vehicles.

Wesbank: Deals offered through its Wshop – includes discounts on navigation systems, audio and paint protection

Volvo: This is a true winner! First 12 months instalments on selected vehicles will be covered for by Volvo on Black Friday. Offer only valid from 9 to 24 November 2018 at Volvo Dealerships countrywide and delivery of vehicle will take place end of December 2018.

I don't know about you – but these are pure WINNERS!

Good luck to everyone for Black Friday and happy shopping!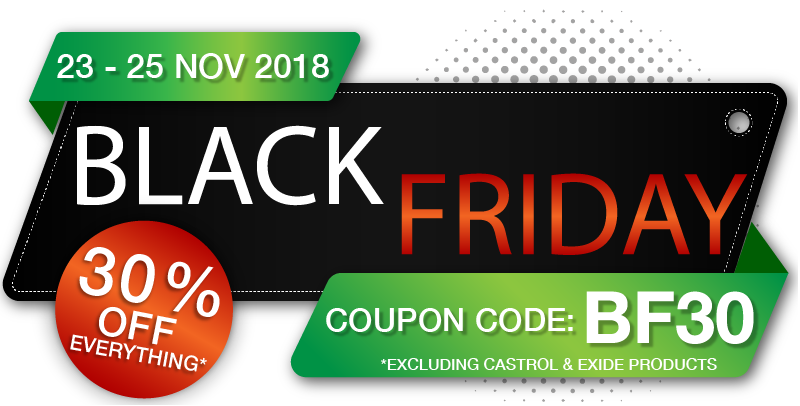 What do Black Friday shoppers and the Thanksgiving turkey have in common?They know what it's like to be jammed into a small place and stuffed.
Who profits the most on Black Friday?The one who was smart enough not to go shopping on that day!
Black Friday should actually be called The Hunger Games.People kill each other and the winner gets a R200 crock pot.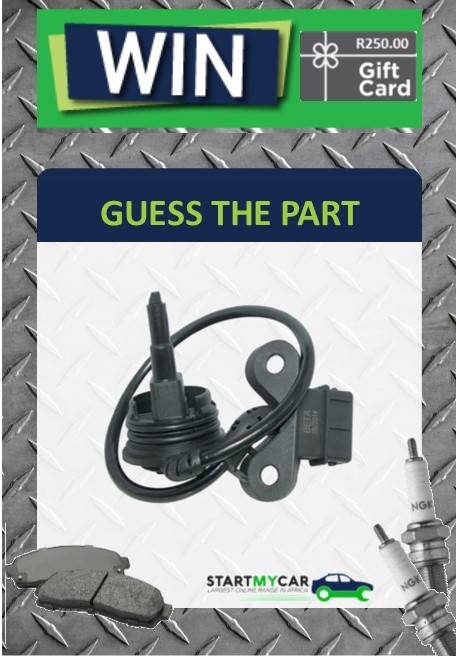 Congrats!

Dewald Bosman
Answer:

Reverse light switch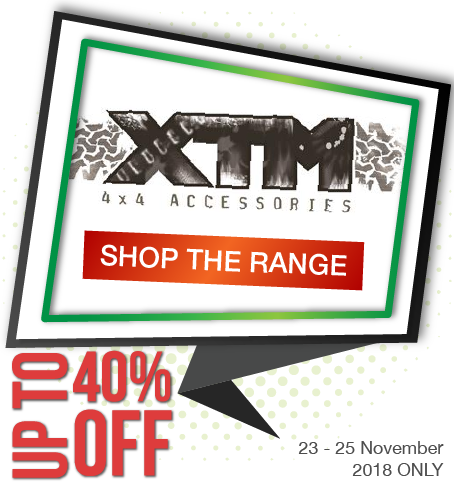 Weekly Deals - Valid until 28 November 2018

Look out for Black Friday Extended Deals up until Monday 26 November!

23 - 25 November

BLACK FRIDAY (Extended!)

30% Off Sitewide!

Huge savings on our new 4x4 Range!
* Excludes Catrol and Exide Products

Buy 3 Items and get the Cheapest FREE
* Excludes Catrol and Exide Products