Ho, Ho, Ho! Impressive holiday feast inside VW California
by Top Chef
Article from newspress. Adapted from Wheels24 2018-12-13
The festive period can prove to be a difficult one. With less time being spent as a family unit – more than 40% are struggling to find time to eat together as one – with Christmas dinner being the one rare opportunity to get everyone to sit around the same table.

Volkswagen Commercial Vehicles decided to get involved this festive season and encourage families to switch off and pay attention to each other and spend some quality time by challenging chef and founder of the '5 O'Clock Apron blog' – Claire Thomson – to go off the grid in the New Forest with those nearest and dearest to her for a festive feasts in a Volkswagen California.

Claire was able to prove that the iconic campervan is the only requirement to be able to cook up a storm: a delicious three course meal.

Claire and her husband – former Michelin starred chef, Matt Williamson – made use of only two gas hobs, a fridge and running tap water – all that come standard in the California Ocean. Added to this was a propped-up preparation table and rotation of the two front seats to create a spacious kitchen area in which to work in a prepare the feast.

Using original recipes to ensure that her family didn't miss our on the true Christmas experience, Claire made a starter of pan fried scallops with hazelnut butter and spinach. Yum!

To follow that, next was a main course of turkey saltimbocca, served with sautéed potatoes, chestnuts and sprouts all dressed with spiced pickled pears. For dessert? Only a Christmas pudding fried with Marsala butter for dessert.

Easy enough for you?

Claire went on to comment that her and her family have stayed in a Volkswagen California before and absolutely loved it. The children enjoy their 'upstairs' bedroom and the tiny machine on wheels has everything you would need to create any meal – even a Christmas dinner. Everything is made simple and easy enough to make time less spent in the kitchen and more time spent away and with your family.

We are certainly up for the challenge!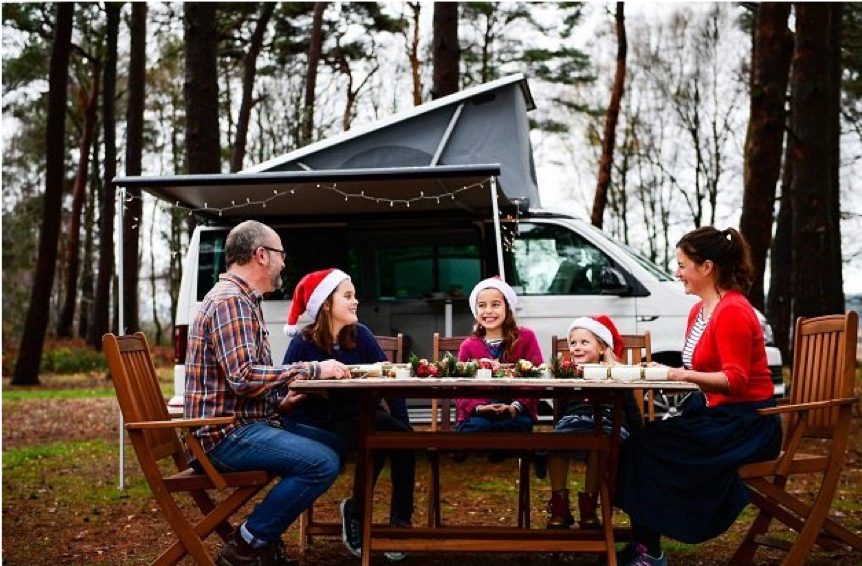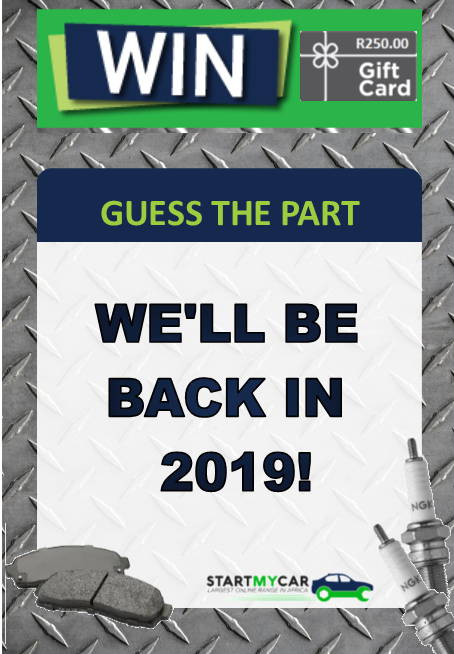 LAST WEEK'S

GUESS THE PART

WINNER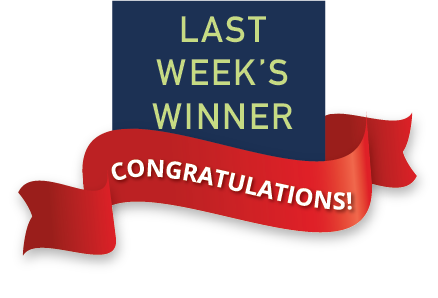 Weekly Deals - Valid until 2 January 2019

Start My Car Goes To Hong Kong

Baruch Raff

Part 3 of 3

In Part 1, Start My Car travels to China, meets interesting suppliers and gets ready for the Automechanika. Part 2, is all about Automechanika and the magnitude of the show.

It's Sunday and we are off to Hong Kong. Over the weekend I developed what an expat I met referred to as "the Shanghai cough". I was a bit anxious that they wouldn't let me in and I'd be quarantined for who knows how long. Thankfully, 2 Panados later, I cruised through the "fever" machine in Hong Kong airport without any issues and the trip continued.

The rich and famous (at least the rich) of the world must congregate in Hong Kong. Every 3rd car was a Tesla and every so often a Rolls Royse or Bentley would cruise past. Every 2nd shop is a Rolex shop or some other over the top watch brand. Coming from SA with our less than favourable exchange rate was challenging to say the least. (A bottle of mineral water in excess of R60).

The purpose of this part of our trip was to focus on a new area of business. We have recently ventured into the specialised world of 4X4 accessories. We are the official distributors of the XTM brand, one of the leading 4X4 brands in Australia, and they are based on the Hong Kong Island.

Early Monday morning we were picked up from our Hotel and driven (under the sea) to the island. The show room was on about the 40th floor. In SA, this would have been a restaurant with a revolving floor, in HK it's a pretty small building. We spent a considerable amount of time looking at product, putting lists together, discussing the range and consolidating our partnership.

Once we were done, our hosts graciously offered to take us up to the Peak, the highest point on the HK island, the trip was worth it just for this. It was spectacular.
We later, took the tram down, caught the ferry back to the mainland, waved at the Rolls Royce's, admired the Rolex's (Couldn't take a deep breath because of the Honk Kong pollution) and thus concluded a successful trip to the East.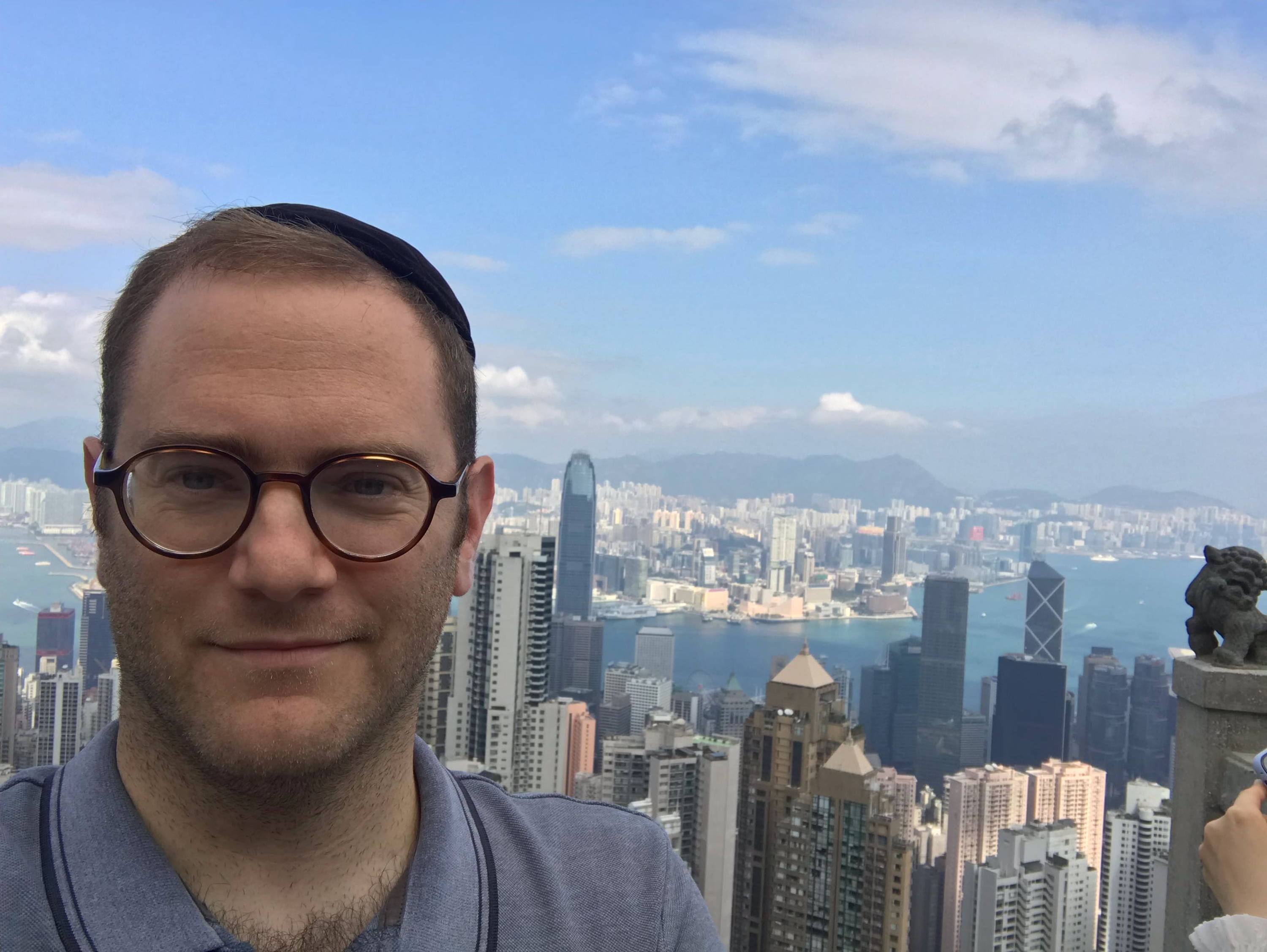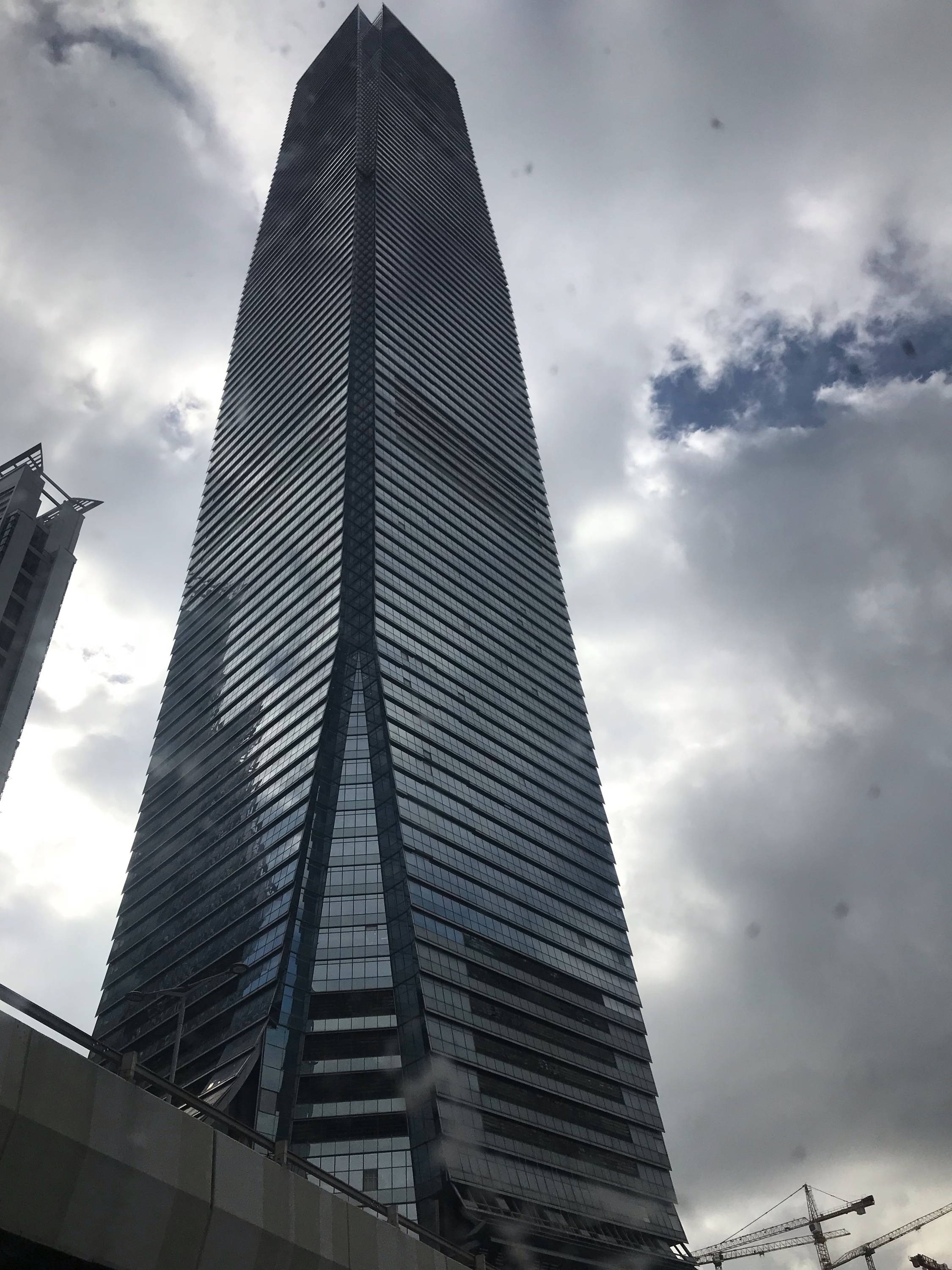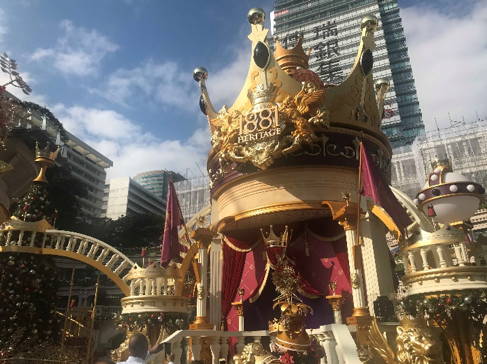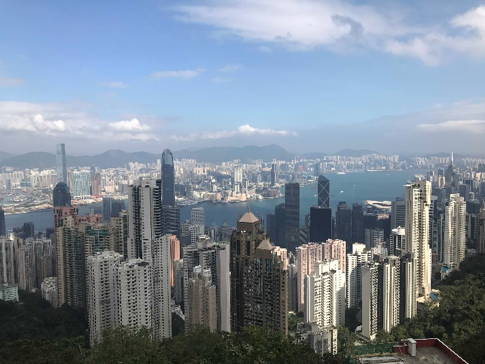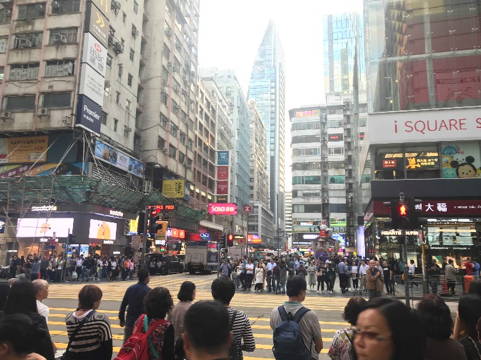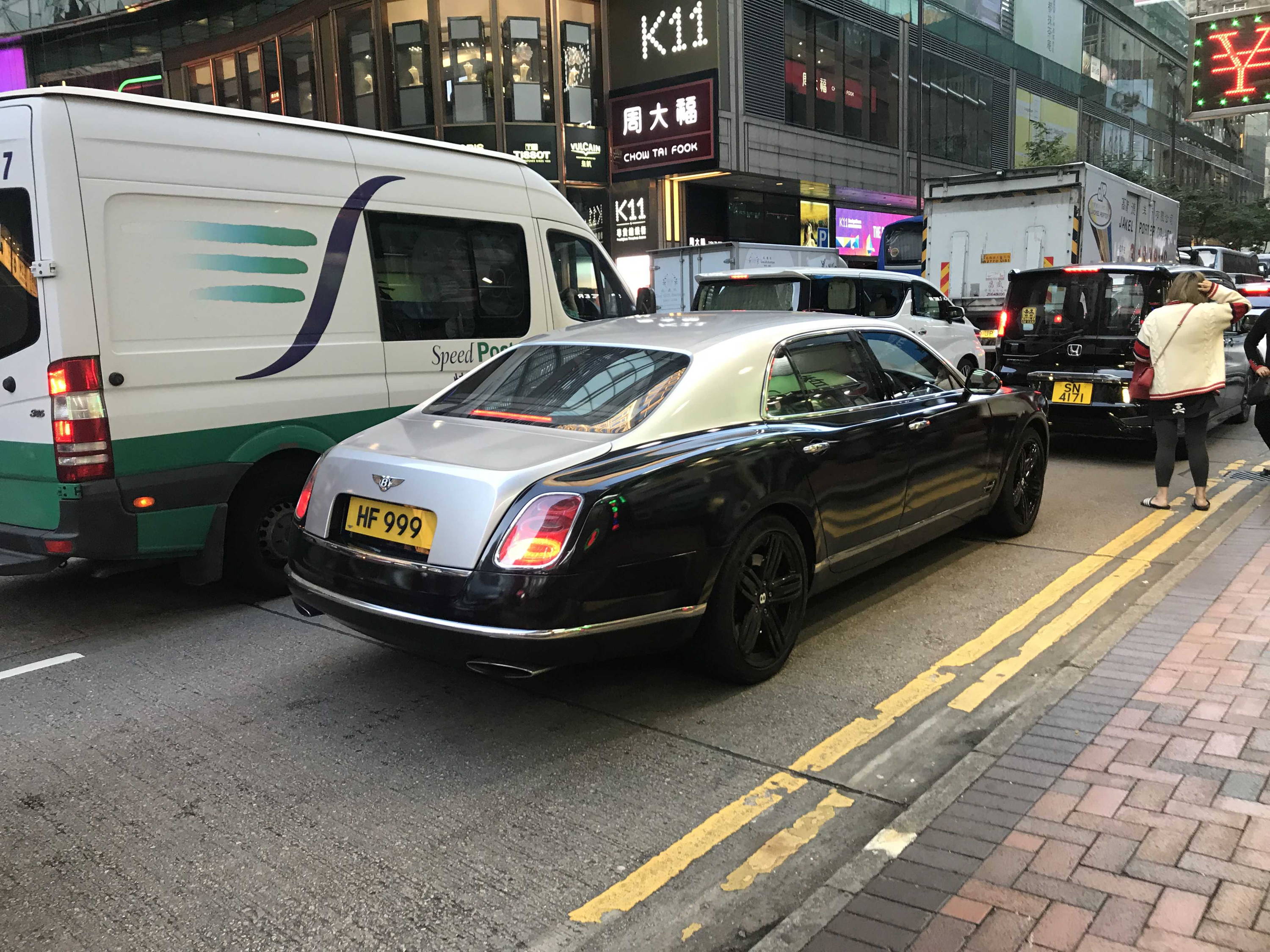 • I didn't realise how bad of a driver I was until my SatNav said, "In 400 feet, do a slight right, stop, and let me out!"

• Young riders – pick a destination and go… Old riders – pick a direction and go.

• I forgot my coffee this morning so I'm going to drive on the rumble strips along the side of the road all the way just to be safe!

• Isn't it weird how when a cop drives by you, you feel paranoid instead of protected.