At Start my Car, we are concerned about you. We understand that times are tough and that very few of us have the cash lying around to spend on items that seem to be working just fine.
But we do need to worry about tyres.
Tyres are probably the most under-estimated part of motoring. No matter how much we invest in our vehicles, it's tyres which are the first line of defence against an accident.They also affect the comfort of the ride and they represent a big slice of any motoring budget.Tyres become especially critical in the South African winter, as ice appears on the Highveld roads, rain (hopefully) drenches the Western Cape and the ever-present potholes across the country seem to get deeper. Jeff Osborne of Gumtree Autos offers these basic tips for tyre maintenance.
1. A tyre check is free so drop into a tyre dealer every six months at minimum and always do so before a long journey.
2. Most dealers will give genuine advice and show you the indicators of a worn tyre if they're recommending a change, but, if you're in doubt, get a second opinion.
3. If your vehicle is shuddering or running strangely then there's almost certainly a problem with your tyres and/or alignment – check it out urgently.
4. If you're worried about your tyres, insist that the dealer raises the vehicle and checks thoroughly before giving you the OK because a dangerously worn section on the inside can easily be missed on a ground inspection.
5. Invest in decent tyres (and the right ones for your size of vehicle) – there's a proven performance difference with quality, properly fitted products especially when braking in the wet. Think of the extra cost as a form of insurance policy. Be prepared to shop around but always compare the exact same tyres.
6. Make sure you get your wheels aligned regularly, you will make the cost back in longer tyre life.
7. Protect your tyres - never drive fast on rough roads or through potholes and remember that ramping kerbs can affect alignment.
Credit: Wheels24 / News24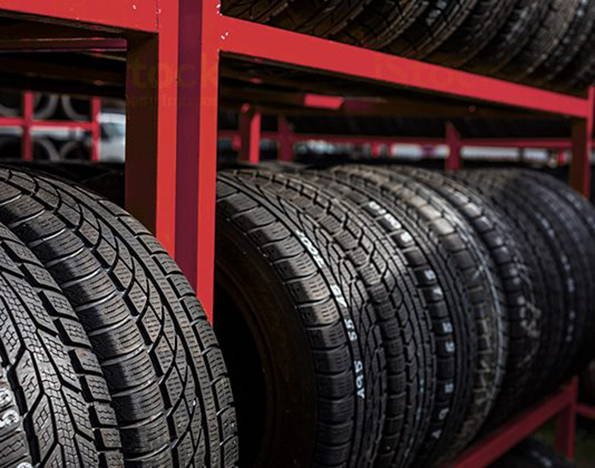 Weekly Deals - Valid until 20 March 2019

Liquid error: product form must be given a product
Start Your Own Mobile Auto Servicing Shop - A 'GO-TO' idea for independent auto mechanic
If you're the entrepreneurial sort with auto mechanic experience and certification, starting a mobile car servicing business might just be your ticket to financial freedom. Get a rough estimate on the number of out-of-warranty cars, bakkies and vans in your area and you'll soon realise there's a BIG market out there that needs hassle-free, convenient car servicing.Here are 7 sharp tips to get your mind-engine fired up...

1: Specialise – focus on the most needed auto servicing jobs. The prime suspects include oil changes, fuel, air and oil filter replacement, spark plug and fan belt replacement and brake pad fitment.
2: Diagnose smartly – get a digital diagnostic scanner tool that reads all popular late model cars, or use the 'analogue' stalwarts – multimeter, mechanic's stethoscope, timing light, vacuum gauge, vacuum pump and fuel pressure gauge.

3: Be swift – get to your customer quickly and cost-effectively. Use a motorcycle or scooter. First diagnose the vehicle before buying the replacement parts and quote accurately. Then conduct the service using your van.
4: Create a quick-shop – being mobile, your 'workshop' will be different every time. Scope the ground beneath the vehicle to be serviced beforehand, as well as its roofing situation. Hi-lift jacks, a tarp with tent poles, ropes and pegs to cover the vehicle, a large board of plywood and a good creeper will create a comfortable weatherproof workspace.

5: Source parts wisely – quality work relies on quality products. Signing up with a reputable online parts supplier like startmycar.co.za will not only save you time and money in sourcing the necessary parts but will also provide you with manufacturer guarantees and free returns.

6: Cover yourself - get the necessary business insurance to cover any damage to your customers' vehicles while you are working on them. A video camera and tripod or dash-cam to record your service session will give you irrefutable proof of why and how any mishap occurred.

7: Be a marketing sniper – target your customer base for maximum effect by relying on word-of-mouth. Community groups like schools, churches and sports clubs are a good place to start. Join their Facebook groups and COMMUNICATE with professional care!