Dear Start My Car Family,
It might be unpleasant to talk about, but we need to. According to Wheels24, each year in South Africa, approximately 1 million road accidents are reported -many of which are tragically fatal. As local authorities and stakeholders continue to campaign for safer roads, motorists are encouraged to do what they can to help avert future incidents and fatalities.
We worry about you, which is why we have included 9 driving tips that appeared on the News24 website. Have a look at them and see if it's possible to include any of them in your routine.
If you need anything that will make your driving and your vehicle safer, have a look at our website. As always, get hold of us if you are unable to find something that you are looking for.
You are important to us.
Be well
Baruch Raff.
1. Avoid distracted driving
There has been a great deal of publicity aimed at the dangers of texting while driving. Yet any activity that diverts the driver's attention endangers not only the driver but passengers and bystanders as well. Eating, applying make-up, or even talking on a cellphone hands-free are all distractions from the task at hand: keeping one's eyes – and mind – on the road.
2. Stick to the speed limit
Accidents can happen in a heartbeat, even in ideal driving conditions. Speed limits are carefully evaluated and assigned to improve response time; slower limits are imposed in high risk areas such as high accident zones, areas prone to fog and flooding or to accommodate animal or pedestrian crossing. Obeying speed limits drastically reduces the risk of collision. Ensuring everyone wears a seat belt regardless of where they are in the vehicle reduces the chances of injury and death significantly.
3. Don't drive impaired
Multiple factors affect driving ability. With so many of these beyond our control, it's critical to take responsibility for what we can. Never operate a vehicle under the influence of drugs, alcohol and certain over-the-counter medications. Depressants, narcotics, stimulants, and hallucinogens all can alter vision, responsiveness, and thinking skills. Drugs quickly affect reaction time, coordination, and judgement. If you're not sure, rather hand over your keys to a designated driver.
4. Perform regular vehicle maintenance
"While human error is the biggest cause of car accidents on the road, badly maintained vehicles also contribute to the national road toll every year." says Ferreira.
"It's every driver's responsibility to make sure the vehicle they are operating is well maintained and roadworthy. Worn parts might not be the cause of an actual collision but they could contribute to the chain of events leading up to a crash. Letting scheduled maintenance slide essentially puts your safety and that of those around you at risk.'
Ferreira adds that one should have their vehicle checked at a reliable company like Auto Care & Diagnostics (ACD) to ensure a safer vehicle:
5. Tyres
Tyre failure is one of the most commonly cited causes of vehicular failure. A blown tyre results in the immediate loss of control; worn tread offers less traction on the road and reduces braking effectiveness. Inspect tread and use a tyre gauge to determine air levels to ensure they are always in line with the owner's manual.
6. Fluids
Fluids keep your vehicle running smoothly and prevent maintenance issues from arising, all these levels can be checked and replenished at any Auto Care & Diagnostics Workshop nationwide:
• Replacing worn-out oil improves engine performance, reduces fuel consumption and reduces the risk of engine damage.
• Transmission fluid keeps gears of the car running smoothly.
• Coolant prevents overheating by keeping the vehicle cool.
• Finally, brake fluid is essential for keeping brakes functioning properly.
If brake fluid levels are low, the brake pads will not be as responsive – which could be catastrophic
7. Visibility
Dust and grime on car windows can obstruct the driver's view. Dirty, worn wiper blades do more harm than good. Make a habit of keeping your vehicle clean, particularly windows and side mirrors and check windshield wipers and wiper motors to ensure a clear view at all times.
Also check headlights and indicators to ensure they are all in working order as this improves driver visibility while ensuring your vehicle is visible to others as well, particularly at night, in rain, or in fog when the risk of road accidents is much higher.
8. Suspension and Transmission
Faulty steering and suspension could see you at the wheel of a vehicle you are unable to control. Sudden transmission or engine failure might leave you stranded and at risk of collision. It's important to have these components assessed regularly by a technician as wear and tear here is far more insidious than that to tyres and brakes.
9. Emergency kit
Be prepared for unexpected roadside breakdowns by packing a simple emergency kit. This should include flashlights, roadside flares, a first-aid kit, a tool kit, jumper cables and a blanket. – News24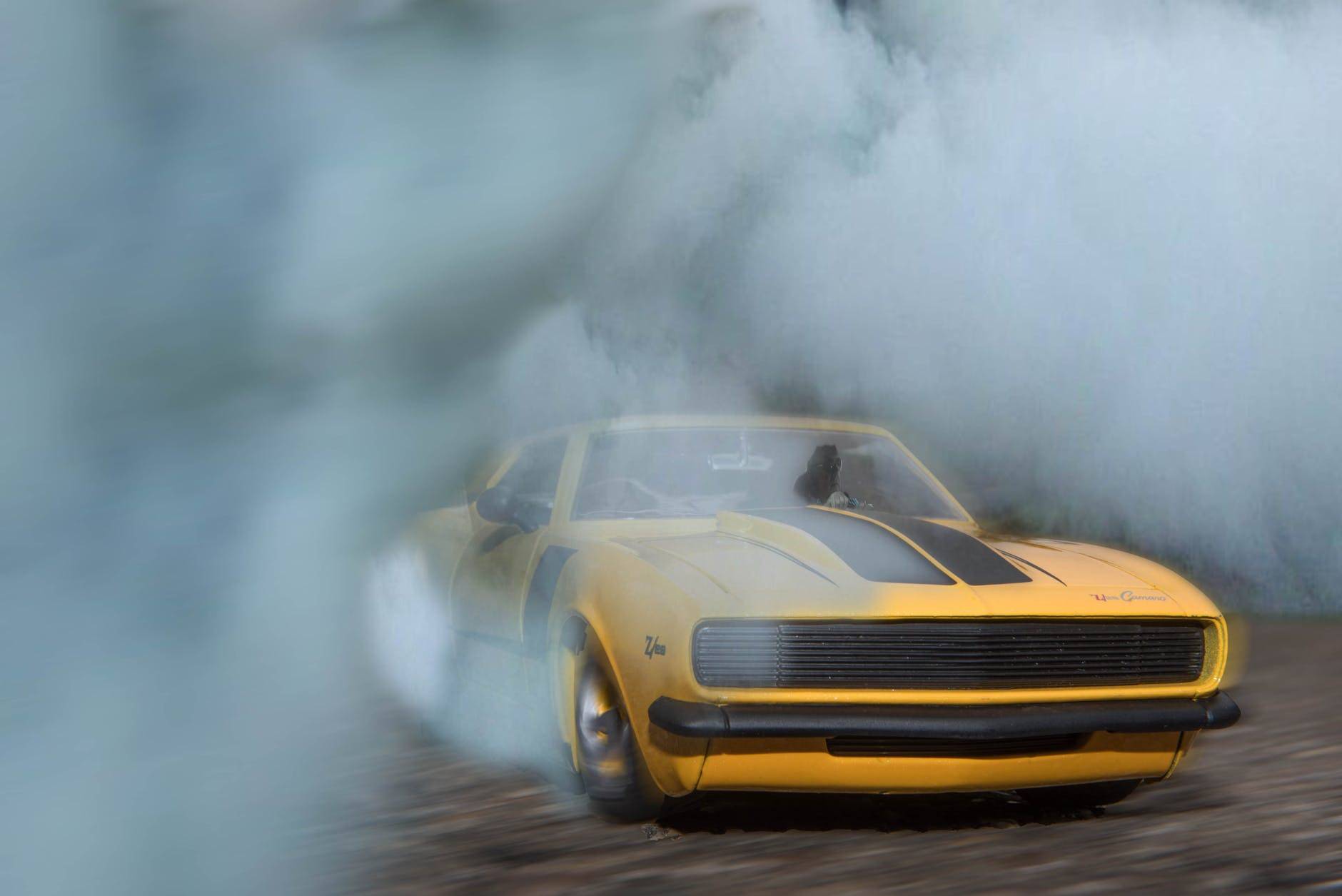 Wow your customers with 'Track Performance'
Race preparation tips for speed freaks
Young men love fast cars and fortunately, many older cars without fancy electronic injection and engine management systems make ideal platforms for street racers – aerodynamic, growling sprinters that hug the tarmac like a creepy crawly.
Your workshop can capitalise on this 'need for speed' by offering 'Race Preparation' products and services that will transform an old banger into a veritable 'Herbie'.
Essentially, racing cars have three primary performance criteria – power, braking and handling. Focus on these and bring your skills to the tuning and setup of the vehicle.
Power: Horsepower created by the engine depends on optimum aspiration and combustion. Fit premium-grade 'high performance' air and fuel filters. Use an air/fuel ratio meter to fine-tune the carburettor/s. Fit NGK iridium spark plugs. A performance exhaust will add extra power and sound intimidating.
Braking: Fit brake pads with a high heat tolerance to prevent brake fade. Check entire braking system for leaks. Offer to fit high-performance callipers. Many racing cars have the ABS and brake booster disabled for more responsive braking at consistent high speed. Check www.roadandtrack.com for informative videos and YouTube 'Street Car Brakes VS Race Car Brakes'.
Handling: Dropping the suspension by fitting racing shock absorbers will improve handling and aerodynamics. Wheel and tyre selection is equally important. Wide rims and optimally inflated high performance tyres will provide superior grip and thus, improve handling and the ability to steer through corners at higher speeds. Visit
www.paradigmshiftracing.com
for useful racing resources.
A race-ready cockpit set-up is essential (not only for performance but for street-cred too) - a combination of controls for the components within the three criteria. The cockpit offers great potential for new product fitment, including racing instrumentation like tachometers, speedometers, fuel, oil and temperature gauges, racing pedals, rear-view mirrors and racing seats. If you're handy with metalwork, you can custom-make roll cages and aluminium aerofoils. And, of course, never forget that all-important racing steering wheel!