A Walking Car? Welcome to the future!

Hyundai has a new Elevate Project – with the headliner being a unique concept vehicle – a model with robotic legs!

Allowing this vehicle to walk or crawl over hazardous terrain and more. This project was showcased on the eve of the Consumer Electronics Show gadget expo, crowning it unrivalled and a vehicle that is 'Ultimate Mobility' while combining technology within electric cars and robotics.

The idea behind this ultimate mobility according to Hyundai executive John Suh, is that this car - that is designed with robotics - could save lives in disasters: as the need for search and rescue and humanitarian aid is growing around the world.

The vehicle – Elevate – is designed with four mechanical legs with wheels for feet when one looks at the small-scale model. The vehicles are able to move along on extended legs or retract and be able to be driven like a car. The use f extended legs could allow the driver to climb or crawl while keeping the passenger compartment level, according to an industrial design consultancy: Sundberg-Ferar which has partnered up with Hyundai for this project.

According to Hyundai, this design is quite capable of both mammalian and reptilian walking gaits, allowing movement in any direction. Elevate is able to climb over walls that is as high as 1.5m while keeping the body level with the ground. This project has been in the works for 3 years.

It really can go where no vehicle has gone before as the technology goes well beyond emergency situations – people with disabilities could hail an automated Hyundai Elevate that would simply walk up to their front door, level itself and allow the wheelchair to be rolled right in.

Absolutely endless possibilities.

Imagine this vehicle being put to work to explore other planets – although it does look like something out of Star Wars…

Daniel Hall, AutoPacific market research vice president has considered this project as 'interesting' while also giving note to robotic vehicles that are already being used to deal with bombs in the military – but climbing obstacles in certain situations can be very helpful.

For Hyundai as a company: this is the perfect opportunity to showcase that like any rival car makers – Hyundai is pursuing innovation above and beyond the 'limits'.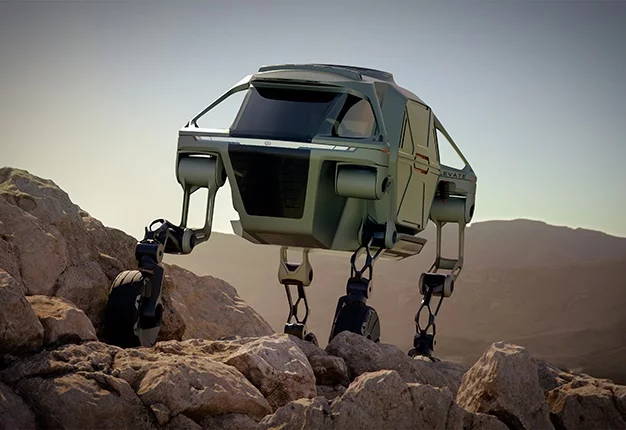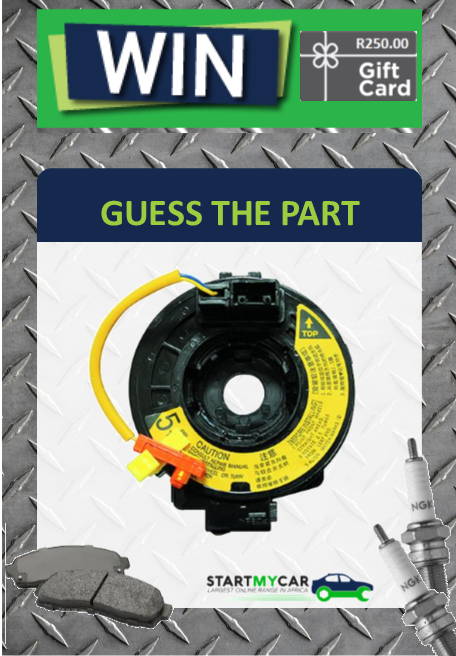 LAST WEEK'S

GUESS THE PART

WINNER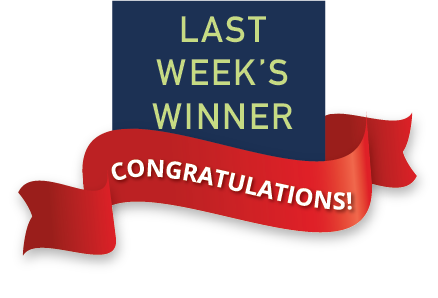 Weekly Deals - Valid till 16 January 2019

• I chose the road less traveled... Now where the heck am I?

• Always focus on the front windshield and not the rear view mirror.

• Never have more children than you have car windows.

• If you think nobody cares if you're alive, try missing a car payment this Jan!


2018 IN REVIEW
Baruch Raff

The holidays are over! At Start My Car 2019 is in full swing.

There's lots to look forward to in the coming months but before we do that, let's take a moment reflect on 2018 and to note our achievements and astounding growth.Some highlights from the last few months

• Mid May 2018 we started on a project to catalogue and to image our products. At that point we had approximately 5000 items on the site, by the end of November we were sitting on approximately 20 000

• Mid July in a moment of insanity we decided to send this weekly newsletter. The idea was to keep our customers informed, offer deals and provide some entertaining and informative weekend reading. By year end, 24 jam packed issues found their way into thousands of mailboxes country wide. In addition, printed versions were included in every order sent out and the feedback has been tremendous.

• We not sure who takes credit, but at last minute we included a picture of a Voltage regulator in our first newsletter with the question "what is this?" and offered a prize of R250, thus guess the part was born. Customers and social followers wait eagerly for this to be posted every week. Within the first hour, hundreds of comments, shares and entries are received.

• September saw the beginning of our Force Tool Trolley competition. Included in this was an industry survey for additional entries into the competition. Entries and surveys flooded in on a daily basis. By the time the competition was up we had received thousands of entries and completed surveys. These responses have given us amazing insight into the industry. Of course compliments are due once again to Benjamin Hendricks on winning.

• Most importantly our customers are happy! This is ensured by our first class sales office, efficient warehouse team and speedy deliveries by our in house and courier delivery service. Our product is fairly priced and good quality.

I would like to be a little self-indulgent for a moment and thank a few members of our team, Kaylee Marnitz, Kivi Smith & Meryke Thysse, who make sure that the magic at Start My Car continues to dazzle.

2019 will see a focus on workshop and trade. We are thrilled to now have a collection point within the Argus Motor Company Shop. Lessons are being learned, efficiencies are being implemented. And already great things are happening.On the technical side, cross referencing part numbers has always been a sticking point and issue. We have started a project to cross reference all our items with the OE number. Search results will be more accurate and parts will be easier to find.

Together with our market place partners; Takealot, Bid or Buy and Pricecheck, we are constantly working on increasing the range and offering, running deals and reaching customers across South Africa. Growth online is exponential and the potential is massive.

At Start My Car we pride ourselves on customer service and are committed to supplying Quality Parts and Accessories to all our customers. Mostly, we value you, our customer. I wish us all, compliments of the season and all the best for 2019