Ronaldo Buys R180 Million Bugatti
Dear Start My Car Family,
I know, I know…... we are not Ronaldo and we will most likely never be able to afford the cars that he does. But that doesn't stop us from dreaming. Business Insider is reporting that the he has just bought a Bugatti at a whopping price of R180 Million. Have a look below.
Of course, we are bound by reality, which means that we need to keep an eye on our Rands and Cents. Which is why you want to have a look at some of our amazing specials.
As always, get hold of us if we are not meeting expectations in any way.
All the best,
Baruch.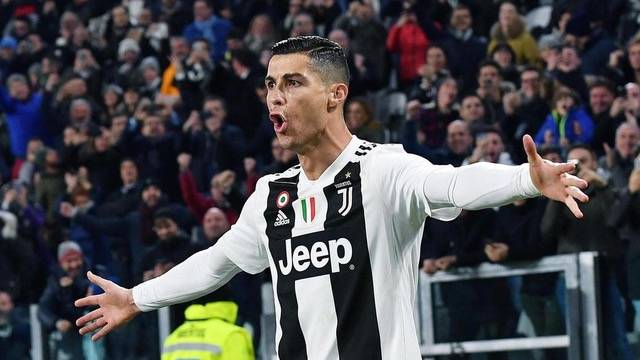 Christiano Ronaldo has reportedly bought a one-of-a-kind Bugatti worth R180 million just months after splashing out on an ultra-rare Rolls Royce.
As a big-game player on a $35 million (R500 million) per year contract, Ronaldo clearly has money to spend - and reports in Italy's Sky Sport, Spain's MARCA, and the Daily Mail suggest the 34-year-old has bought the "most expensive" car on the planet.
The motor was unveiled at the Geneva Motor Show 2019 earlier in the year.
It has an 8.0 liter turbocharged W16 engine capable of taking its driver to speeds as high as 260 mph.
Only one model has been built, and it was inspired by the four iconic Type 57 SC Atlantic models that Bugatti made between 1936 and 1938.
The new model, "La Voiture Noire," which means "The Black Car," has been built to commemorate the 110th anniversary of the luxury car firm.
It comes with a price tag of €11 million, according to MARCA, or R180 million, reportedly making it the most expensive car sold.
Business Insider.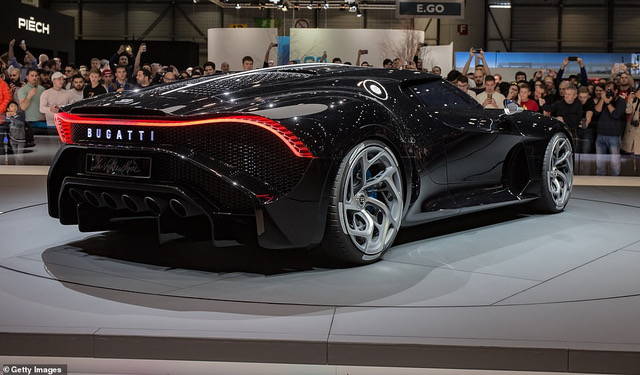 Workshop Wisdom
Add Value with Roadworthy Services
How certification and skills training benefit your business
The second-hand car market is growing year-on-year as prices of new vehicles escalate beyond the reach of most South Africans. Generally, used car dealerships sell their stock with a valid roadworthy certificate, which not only saves the buyer a whole lot of time and money but actually drives customers to the dealership to take advantage of the 'no-hassle' purchasing process.
The rise of free online classified advertising portals like gumtree.co.za and olx.com in South Africa has given private individuals a solid platform from which to buy and sell vehicles. In most cases, these 'private' deals don't include a renewed roadworthy certificate. As a professional mechanic, you can add genuine value to the sale and purchase of used vehicles by firstly getting the vehicle into roadworthy condition and secondly, taking it to the roadworthy test centre and obtaining the renewed roadworthy certificate for your client.
Here are the 10 key areas of compliance for car roadworthiness. You can make good profits from each one via labour time and the fitment of the necessary parts.
Check the speedometer, odometer, hooter, seats and seatbelts. All must be in sound working order.
Engine compartment: Check for signs of damage or leaks. All wiring should be intact. The battery must be clean and properly secured with correct clamping and proper cables.Mounting must be secure. Check the exhaust system for damage and visible smoke emissions.
Suspension and undercarriage: Check for cracks in the chassis and rust on the undercarriage. Also check for any fluid leaks.
Check the shock absorbers.Check brake pad and disc wear. Discs should not have grooves or be concave.
Wheels and tyres: Check wheels and tyres for compliance with OEM specifications. Tyre tread depth should be at least 1.6mm deep.
Lights and indicators: Check all lights - high and low beam. Also check for moisture inside the lighting housing. Make sure all lights are securely fitted.
Windows and windscreen: Check for cracks and that all windows open and close correctly. Check windscreen wipers are working effectively.
Doors and handles: Check for efficient functionality and secure fitment. The inner door panels should be in good condition. Check for rust and dangerous protruding parts.
The upshot – market your 'Roadworthy Service' boldly in your area and online via gumtree.co.za and olx.com. For all the necessary replacement parts, go to www.startmycar.co.za