Dear Start My Car,
I hope that you had a fantastic Heritage Day. We did something a bit different this year in that we hired a motorhome and went camping with the family for two nights. We had never done this before and we really enjoyed it. Our children had a fantastic time, as did I, as there was no need to put up tents and build our place for a 2 night sojourn. Both camps we stayed at were great and we met wonderful people along the way. If you haven't tried it, it might be worth considering. It really is a great way to see our beautiful country.
In keeping with a Heritage Day theme, have a look at the below article that we found on Wheels24. It looks at iconic South African produced vehicles. I really enjoyed it and hope you will as well.
Please also have a look at Start My Car specials and offerings. We are working very hard to make sure that you receive highly competitive prices, a brilliant range and fast delivery. If we are not living up to any of these aspirations, please let me know.Be in touch and drive safe.

Regards,
Baruch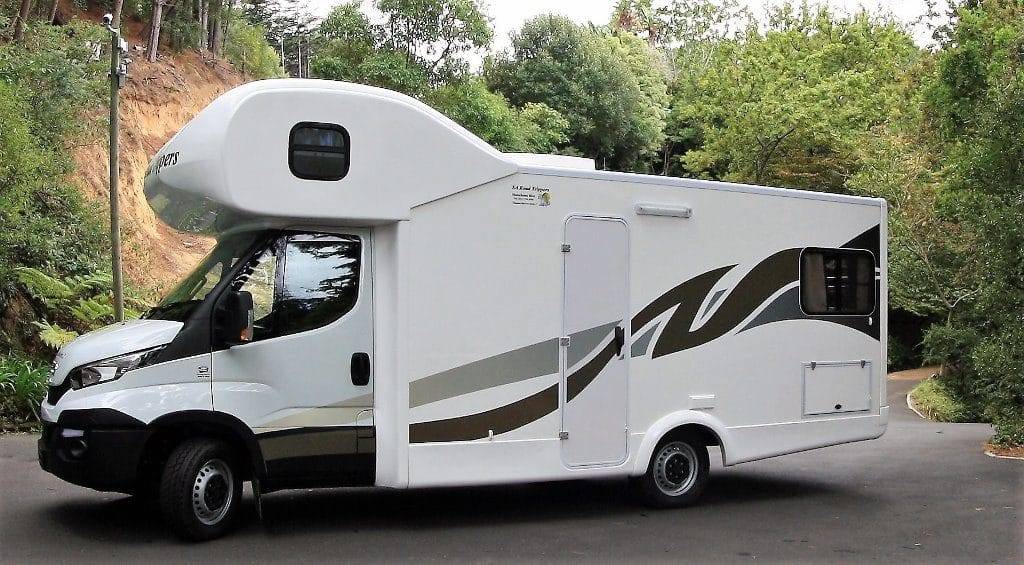 Heritage Day
These are SA's locally built motoring legends

South Africa has a proud automotive industry and to celebrate this industrial achievement, we've researched some of Mzansi's best motoring achievements over the years.
Toyota Hilux
South Africa's most popular vehicle is also an uninterrupted local content success story. Toyota has been building the Hilux here since 1970, and capacity kept growing as it established control of the bakkie market. With each generation of Hilux there have been new technology requirements, and this has elevated local suppliers who are contracted to the Toyota assembly facility, in Prospecton, Durban.
As the country emerged from isolation in the 1990s, the possibility of Hilux exports became a reality and in 2019 locally built Hilux bakkies are shipped to many international markets. Hilux is one of South Africa's truly original automotive industry investments, which has delivered excellent returns for Toyotas – and created a lot of quality employment.
It is now in its fifth decade of local production and has set new sales records in 2019. The legend epithet is entirely appropriate.
BMW 3 Series
Although the X3 now occupies BMW South Africa's production capacity at Rosslyn, in Tshwane, the brand's 3 Series compact sedan has an inextricable association with South Africa.
BMW South Africa built five-generations of 3 Series in Rosslyn, over a 35-year period. German quality standards were adhered to and local labour and technical acumen proved adaptable to all requirements. After negotiating export possibilities, BMW South Africa's staff demonstrated that Africa was not an emerging automotive source location.
With its locally built 3 Series, BMW South Africa won numerous international quality awards and conquered demanding markets such as North America and Australia.
When it was finally replaced by the X3 last year, no less than 1 191 6043 Series vehicles had been built by BMW South Africa, on the Rosslyn line. And those include local market only special editions, such as the coveted 333i and 325iS.
VW Golf
Remaining true to its 'cars for the people' philosophy, VW South Africa kept building the first-generation Golf in Uitenhage, long after the rest of the world stopped buying them. As VW was preparing the launch the second-generation Golf in the 1984, local product planners believed they could extract unrivalled longevity from the original platform.
And they were right. From 1984 to 2009, VW kept evolving the Golf Mk1 in South Africa and demand hardly wavered – despite the ageing design. Local engineers added fuel injection and marginal infotainment features to keep the Golf1 design relevant, but the fundamental design continued with few structural changes.
Success was enormous, with VW South Africa eventually selling 377 484 of these locally built City Golfs over a 25-year production cycle. Some of the special edition Citi Golf variants remained highly prized even today, including the Citi 1.8iR, with its 90kW – which made its retro Golf1 GTI of sorts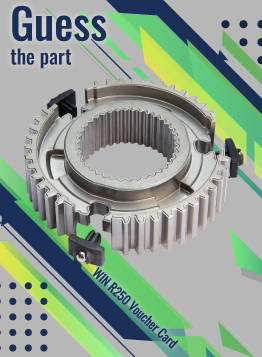 LAST WEEKS WINNER:
Dewald Bosman
ANSWER:
Fly Wheel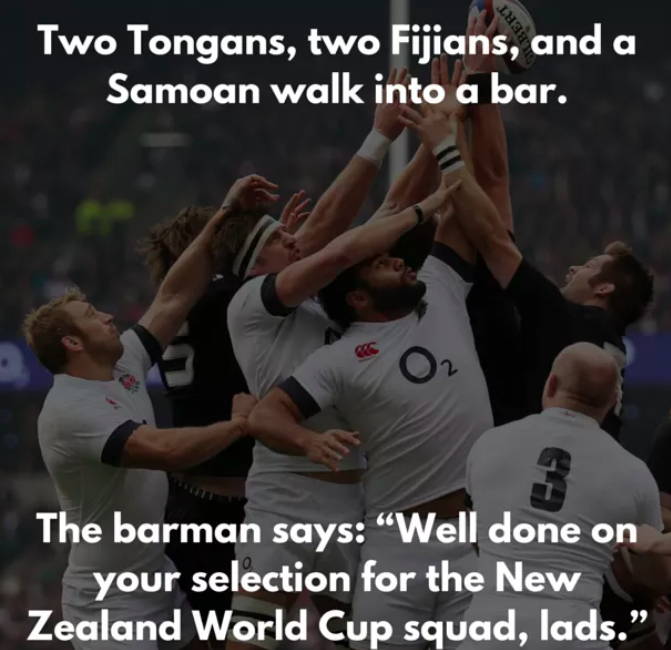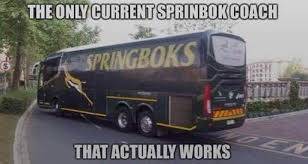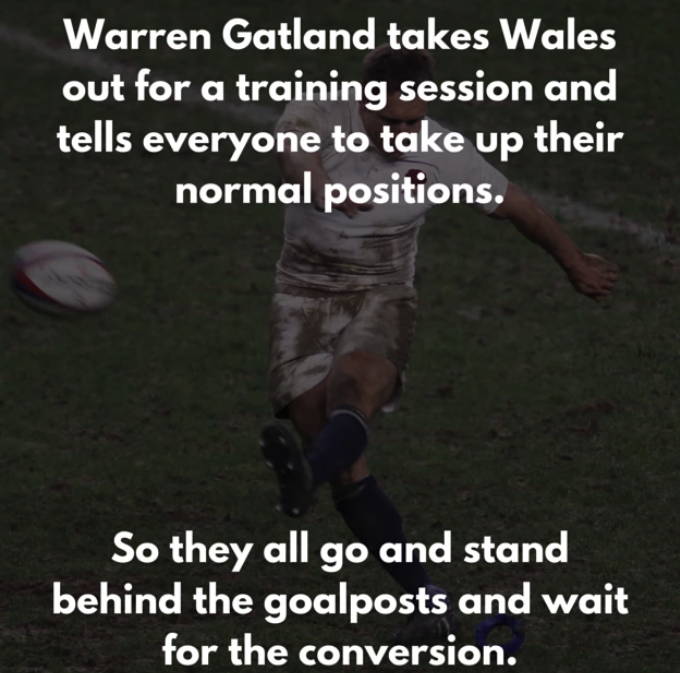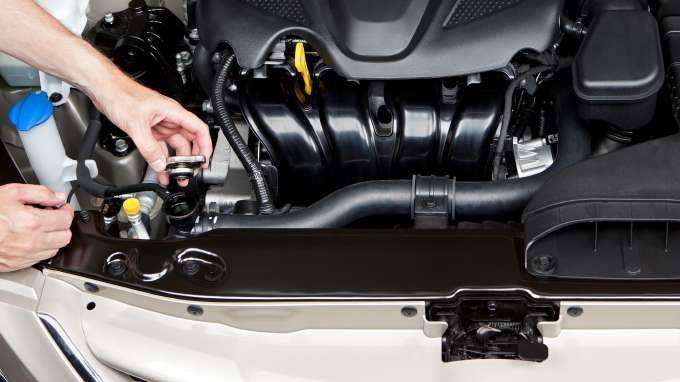 A Good Flush keeps it Healthy

Cooling system cleanliness made easy

A car's radiator and cooling system, which includes other components like the thermostat, the coolant reservoir, a heater core and a whole lot of tubing, is a critical part of the engine's anatomy – in short, a faulty or clogged cooling system will result in engine overheating and if not rectified promptly, fatal engine seizure will follow swiftly.
O
lder cars are particularly prone to cooling system failure for obvious reasons, most common being radiator and thermostat redundancy. While these components are easily replaced, an often-overlooked maintenance procedure in older vehicles is a simple radiator flush; a procedure that super-cleans the entire cooling system so that it performs optimally in hot and cold weather.
Follow these guidelines...
• Make sure the car engine is cool.
• Protect yourself with safety goggles and gloves
• Equip yourself with these tools – a big plastic dish or drip-tray, a socket set and hose clamp pliers.
• Products to use are Radiator Flush, Distilled Water and Antifreeze Coolant.
• Remove the thermostat from the cooling system and reconnect the pipes. This will allow any sludge, rust or contaminants to pass to the flush out
point without obstacle.
• Detach the pipe at the bottom of the radiator. Start the engine and turn on the heater and fan (this will allow for cleaning of the heater core). Allow the
cooling system, radiator and reservoir to drain. Warning: only run the engine for a few minutes to prevent overheating.
• Reattach the radiator pipe and add Distilled Water and Radiator Flush to the radiator and/or the coolant reservoir.
• Run the engine for twenty minutes and allow the car to stand for three hours.
• Remove the lower radiator pipe again and drain the Flush mixture. It will be a dirty brown colour.
• Replace the thermostat and radiator pipe.
• Pour in the fresh Antifreeze and Distilled Water. Check the vehicle's owner's manual for quantities and antifreeze specification.
• Dispose of the highly toxic old coolant in a responsible manner.
• Get all the tools and products mentioned above from www.startmycar.co.za
Bottom line – A well-maintained cooling system is essential for engine longevity and driving comfort. A professionally executed cooling system flush is a cost effective way to ensure both. Give your customers a well deserved 'flushing out' this summer!