If you don't mind, I would like to be a little introspective this week. One of my work colleagues spent some time researching the various aspects and nuances to the motor spares industry.
I found his conclusions to be fascinating and so instead of this document becoming an internal company one, I asked if we could share it with you. I hope that you will find it as interesting as I did.
Please also take the time to look at our offering on Start My Car and as always, send me a message if we have done something wrong, something right or if you just want to say hi.
Be well and safe driving.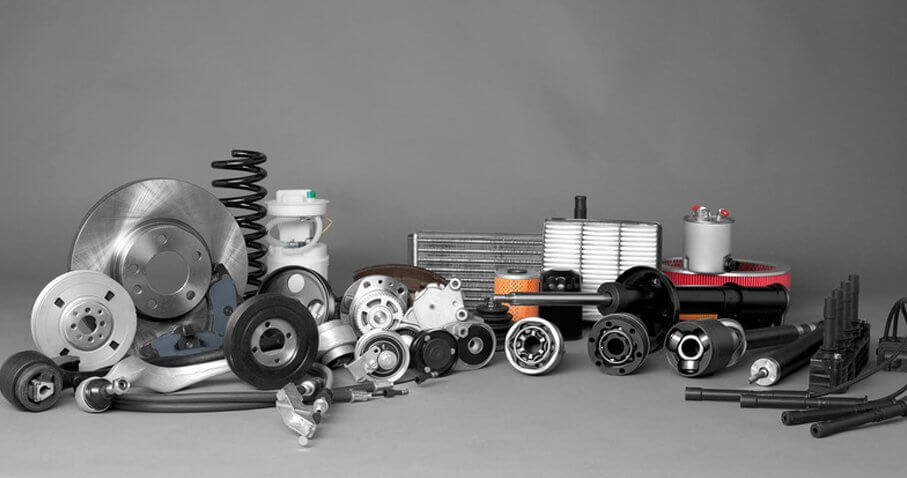 This week I stumbled upon the 2019 Kinsey Report – a report that compares the prices for common replacement parts for popular vehicles. The section on parts pricing is a useful guide, both for current vehicle owners and prospective buyers, in knowing some of the costs of owning and repairing their vehicle.
What is interesting is that it gives the low-down on South Africa's most affordable vehicles, and it is well worth the few minutes read. It can be downloaded from https://www.aa.co.za/sites/default/files/2019_aa-kinseyreport_part_chart.pdf
What is also worth noting, is the dramatic escalation of part prices over the past year or two. In 2017 – an entry level Datsun Go for example had a total parts basket price of R44,372. Today, the same parts basket will set you back R63,310.
Another observation I had reading this year's report, is the massive premium vehicle manufacturer's charge for common replacement parts. Why would anyone pay between 3 and 8 times more for a spark plug or filter or brake pad, when you can buy an equivalent quality aftermarket part? Not only that, but you also save yourself the time and hassle of visiting a dealership for parts which could be delivered to your door.
Having come from the automotive manufacturing industry, the notion that OEM parts are vastly superior to aftermarket parts is often not true. Many a time, they are the identical part produced on the very same manufacturing line – only differentiated by their packaging and part numbers. There have even been occasions where the aftermarket part has been superior to the OE branded one. The long process of obtaining ECR (Engineering Change Requests) approval from a manufacturer means that many of the engineering tweaks and continuous improvements to a product reach the aftermarket long before the OE part, if at all.
So why pay so much more? On the right is a quick comparison between the prices mentioned in the 2019 Kinsey report, and what you could buy it on Start My Car today. We have thousands of parts online, so I have selected one or two random budget vehicles and indicated their savings. I believe the savings would have been far greater had I chosen some of the luxury European imports notorious for their staggering prices.
The next time you need a replacement part, I urge you all to have a look at our website. Afterall, we have the largest range of online parts in Africa!

Don the coat of a Diesel Doctor
Get the edge offering diesel engine services, health checks and advice
The ever-rising price of fuel has made the diesel-powered car, van and bakkie a popular choice amongst motorists simply because they deliver better fuel economy than petrol-powered counterparts. The fact is, very few diesel car owners know the intricacies of diesel engine mechanics or, how to get the best possible life out of the engine.`
Your workshop can position itself as a diesel service specialist, focusing not only on the routine maintenance aspects of a diesel-powered vehicle but also add value by educating your customers on how best to keep their engines in peak condition.Inform your customers: The compression ratio of a diesel engine is more than double that of a petrol engine. These high pressures place a heavy burden on a number of components that need to be in 100% working order to ensure the optimum engine performance and longevity. These parts/components include gaskets and seals as well as the entire cooling and exhaust system.
Dirty diesel: The modern 'common-rail' diesel injector unit also works on high pressure and extremely fine tolerances where any form of contaminant will block the injectors and stop the engine. Diesel quality in southern Africa can often be suspect – certainly risky for newer diesel engines – and therefore double diesel fuel filtration is recommended. By the same token, our hot and dusty climate demands superior air filtration for diesel engines as well as regular oil and coolant services.
Visit www.startmycar.co.za for all the necessary parts, tools, lubricants, coolants and cleaners to ratchet up your Diesel Clinic. Expect excellent value on Fram filters, Spanjaard diesel injector cleaner, VSP and Beta glow plugs and, for bigger jobs, Beta diesel radiators and alternators. Adding a diesel engine compression tester kit and a diesel timing light converter to your shopping cart will equip you with valuable 'stethoscopes' for your 'diesel doctor bag'.
Bottom line: The number of out-of-warranty diesel cars on our roads increases every year and not every aftermarket workshop has the savvy to service them and their owners in a manner that keeps the car healthier for longer and its cost of ownership as low as possible. You be the Diesel Doctor!