Dear Start My Car family,

I am so excited to be able to tell you this! Every now and then we get presented with a once in a lifetime opportunity. Well, as a reward for being part of our family, we have one of those for you.

And there is no catch. None.

For just R5 (Five Rand), on the Start My Car Website, for 1 hour per day (11am – 12pm) for 5 days, we are going to be offering 50 Dashcams to our customers per day on a first come first served basis. Obviously it's limited to 1 per customer so that more people get to enjoy the opportunity.

Just to be clear….. from Monday at 11am, and for each weekday next week, you will be able to buy a dashcam for R5!

How insanely cool is that?

Make sure that you, or your friends are registered on the site ahead of time so that you don't have to waste valuable time doing so.

This is what family does!

All the best,

Baruch.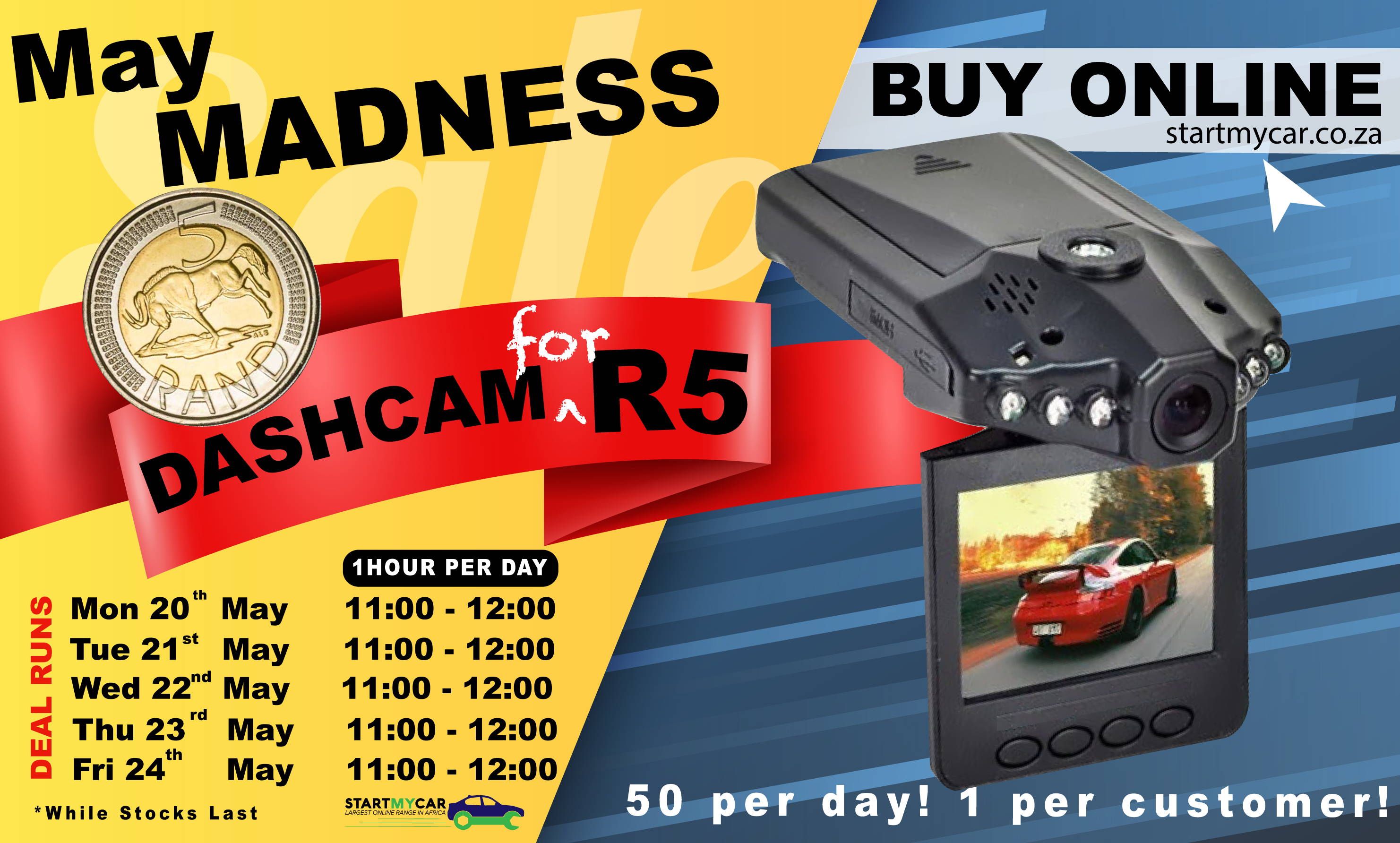 Grow your client base by becoming an Oil Service Clinic
The need for regular oil changes on a car is something most motorists are aware of, but do they know that not all oil changes are created equal? Do they know that certain oils and oil filters do a better job than others, or that by using a specific type of oil, their car's fuel consumption will improve? The chances are they aren't aware of these facts. Your workshop can attract more loyal customers by becoming the 'oil change clinic' in your area, offering oil services that prolong engine life, improve driver peace-of-mind and help cut your client's fuel costs.
Here are 4 slick tips for a superior oil service...
Use Full Synthetic Oil: Scientifically formulated engine oils add value in many ways – a cleaner engine, greater wear protection, reduced friction for easier cold starts, better high temperature protection and optimum turbo protection. A huge bonus for motorists is that the broad-spectrum lubrication, protection and cleaning properties of full synthetic oil reduce friction, thereby dramatically improving fuel consumption. Always refer to the car's Owners Manual and choose the highest specification oil. Warning – Don't use synthetic oil on classic cars.

Fit an OE-quality Oil Filter: Dust and other contaminants do find their way into the oil and without effective filtration, component and engine life will be significantly shortened. Fitting an oil filter with premium-grade filtration media, heavy-gauge metal and quality gaskets will ensure optimum filtration and a healthier oil pump, turbo and engine.
Use the Right Tools: By equipping your workshop with a high quality oil filter wrench, axle stands and a good hydraulic jack, a comfortable creeper and purpose-made funnels and oil trays, your oil service will be efficient and clean. Always store and transport used oil in leak-proof, hazmat-grade containers.

Recycle Used Oil: Waste oil is dangerous stuff if not recycled in a safe manner. Fortunately, The ROSE Foundation has used oil drop-off points all across South Africa and also offers used oil collection services. Visit
www.rosefoundation.org.za
for details.
By offering a 'Specialised Oil Service', you'll differentiate your shop from the competition that offers the typical (and often scary) 'full service'. Check
www.startmycar.co.za
for full synthetic oils, oil filters, jacks, stands and wrenches, funnels and oil drain pans. Most importantly, market your specialised service with passion and educate your clients on the deeper wonders of engine oil!