Dear Start My Car,
You know that we care about you, right? And we know that you care about your car. This is a safe assumption given that you subscribe to our weekly newsletter and updates. So you know you need to take us seriously when we tell your that even if your car is not due for a service, that you need to keep an eye on your vehicle to avoid any issues.
Below is a very interesting and relevant article that appeared in Motoring.Com Australia. And it makes sense. Read it - I have no doubt that you will find it interesting.Please be aware that the below article is written for Australia. That means that different regulations and contract might apply to services and to warranties. It is best to keep this in mind.Please also have a look at some of our specials and promotions and let me know if there is something that you are looking for that we me might not have provided. Our aim is to provide the best service at the best price.
As always, drive safe.
Regards,
Baruch.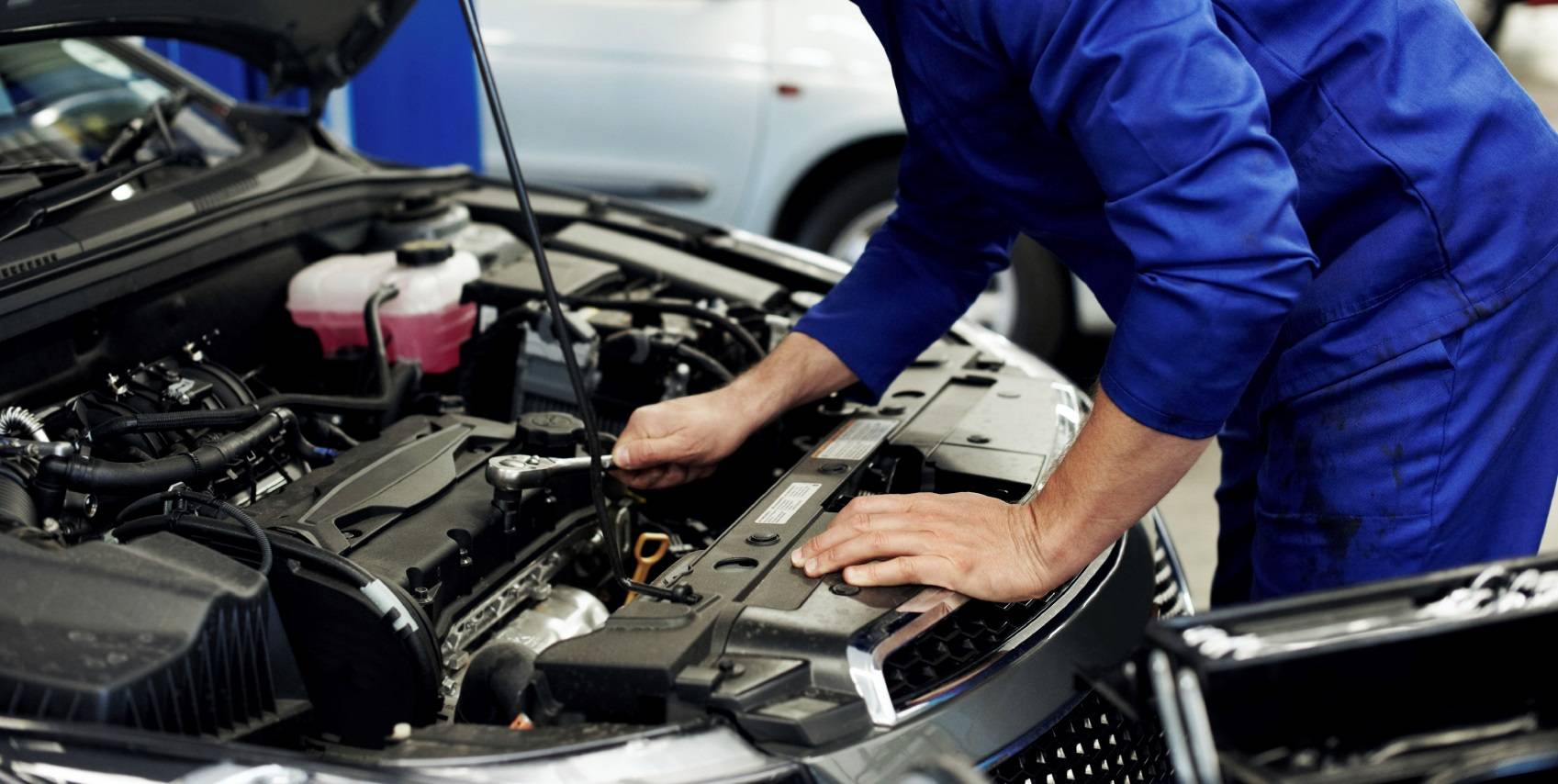 Why should I check my car if it is not due for service?

As car service intervals lengthen and visits to the dealership for car servicing become infrequent, cars are more and more at risk of enduring a costly breakdown in between services.
It might be nothing more than a blown tyre or it could be a seized engine. While having your vehicle maintenance handled byt a professional is really important, visually inspecting your car between services is also vital.Vehicle owners, even those without any mechanical aptitude or experience, can still ensure that the car is safe and reliable between services by regularly checking those items that a service department would also inspect.How often should you assess the car's condition? It varies, but once a month is probably enough for the easy jobs. Your brakes should be fine for a six-monthly check between services.
It's not always the case, but as often as not an aftermarket workshop can provide servicing that's more affordable than the dealer can provide, while maintaining your car in accordance with the logbook, without voiding the warranty.Retail chains like MyCar (formerly K-Mart Tyre and Auto), Ultratune, Midas and Goodyear Autocare are located conveniently throughout major popular areas – and quite a few rural hubs as well.
These companies (and the smaller players too) are committed to providing affordable and comprehensive service for your car, whether it's fresh from the factory or due for an old-age pension.
Their staff are kept up to date on the latest technology in the cars they're servicing, so it's not as if they're monkeys who know little more than how to monitor tyre pressure, change an air filter or check the oil level.In addition to the big names, an independent garage with a good reputation can provide competent and affordable car maintenance and repairs.
A lot of these independent workshops rely on strong word of mouth in the local area and repeat business to make their money.They're usually equipped to handle large tasks, such as a complete engine swap, for example.Reasons vary as to why people won't lift the bonnet of a car to take a peek underneath.
It could be fear of the unknown, or voluntary inertia, or time constraints.But some fearless types will accept the challenge. A good place to start – for beginners – is confining yourself to visual inspection and checks.
There's little to no likelihood you might damage the car unintentionally if all you're doing is checking what the workshop should be doing in between each service.
In a future story we'll reveal the tell-tale signs of a vehicle in need of attention before the next service.When your car's months away from the next service:
• Check tyre pressures when filling up at the local service station,
• Check all lights operate correctly – that's headlights, brake lights, indicators, et cetera,
• Check fluids – engine oil, transmission, coolant, brake, steering and clutch fluid,
• Check brake pads and shoes,
• Check windscreen wipers and refill washer bottle,
• Check underneath for any leak,
• Walk around the car looking for body damage – corrosion, paint, loose trim, et cetera
As the owner becomes familiar with some of the car's inner workings, he or she might feel encouraged to undertake some basic maintenance tasks. This is not recommended unless the owner is a qualified mechanic, although many owners will have the fundamental knowledge and handyman skills to tackle some technical tasks.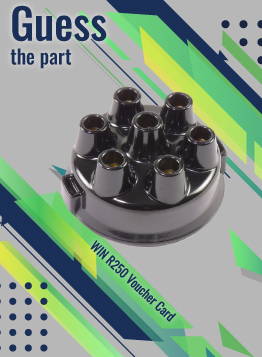 LAST WEEKS WINNER:
Stijnie Van Aken
ANSWER:
Fuel Cap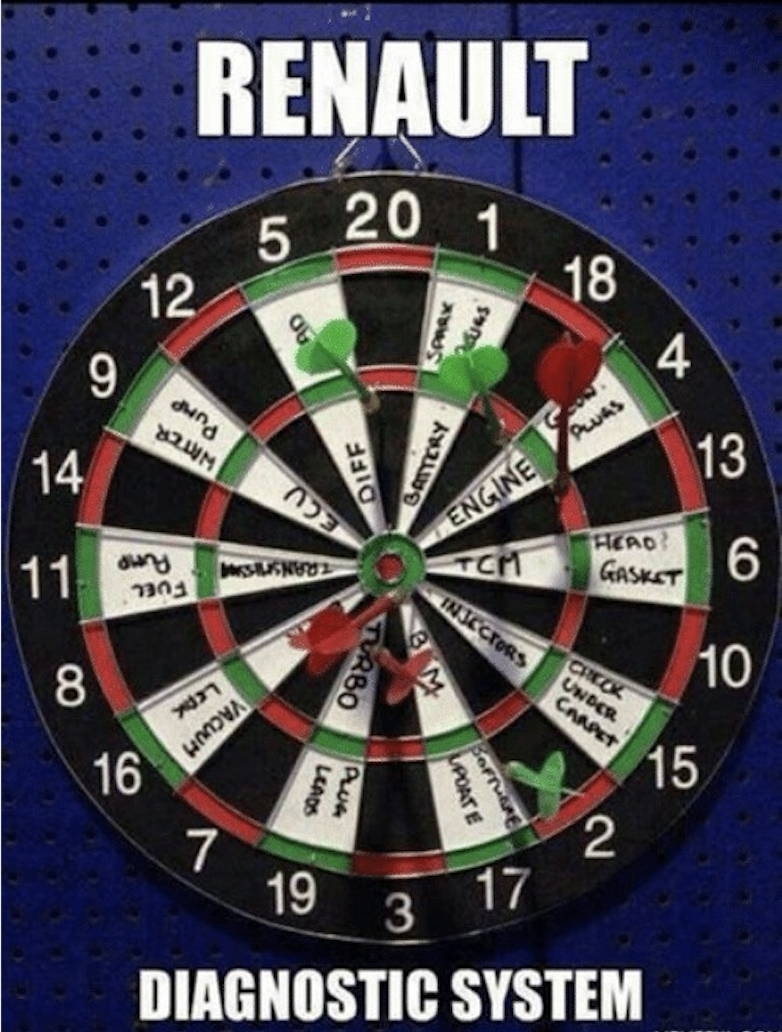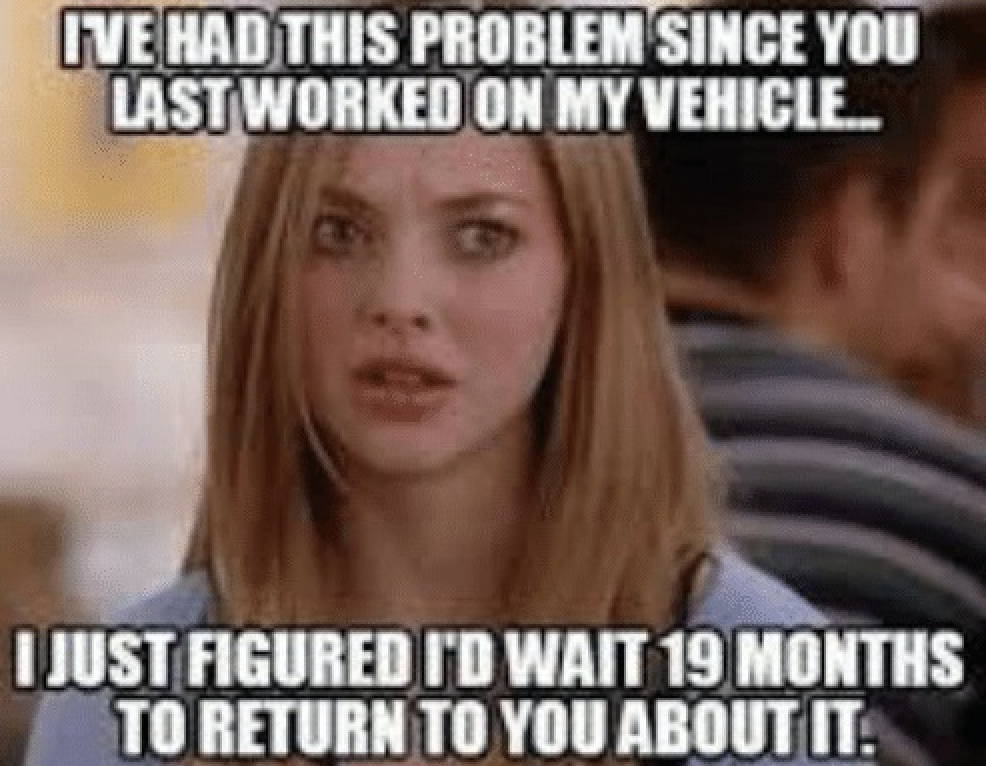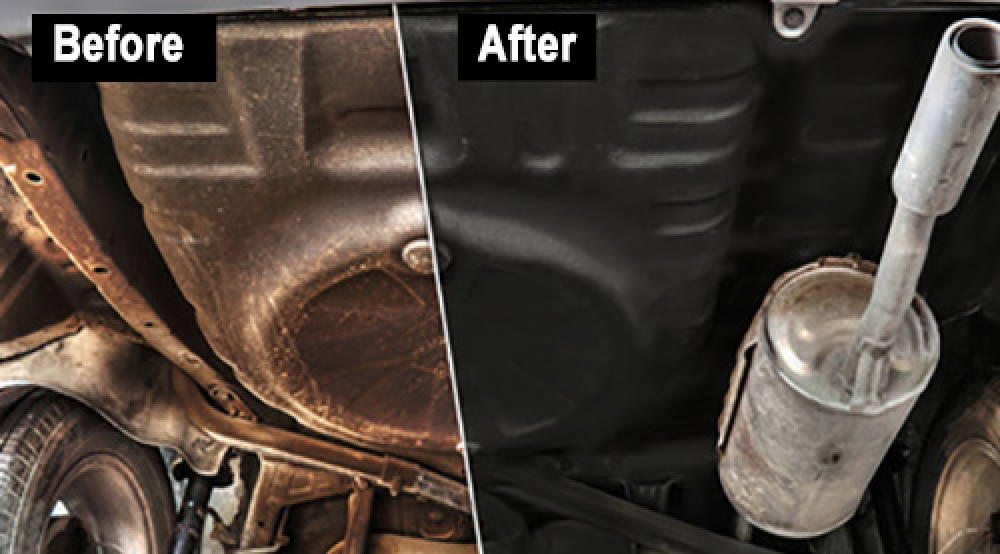 Bust the Rust

Removing rust from body panels is easy and cost-effective

Rust, eating away at automotive metal and paint, is an all-pervasive problem, especially in coastal areas. Older vehicles are particularly prone to 'rust attack' simply because they've been around for longer and as the old rocker Neil Young said, 'rust never sleeps'. With a few inexpensive items and a steady hand, you can remove rust from vehicles, preventing costly replacement of body panels while improving the aesthetic appeal of the vehicle.
Follow these steps…
1: Wear protective gloves, eyeglasses and a dust mask.
2: Clean the area to be worked on with an adhesive remover or rubbing alcohol.
3: Remove bubbled paint and the rust beneath it with a coarse sandpaper (80 grit). Sand a little beyond the rusted area and down to the base metal. Don't forget to check the reverse side of the panel for rust and repeat the sanding process.
4: Fill the area with body filler. If the panel is severely eaten away, strengthen it using an adhesive wire mesh sheet cut to fit the repair area and apply it to reverse side of the panel. Apply the filler in two layers and allow each layer to dry for about 20 minutes.
5: Sand down the body filler to a smooth finish with 100 grit sandpaper.
6: Clean both sides of the repair area using adhesive remover.
7: Prepare for painting by masking the panel a couple of centimetres beyond the area you have sanded and filled.
8: Paint the de-rusted area. Start with a primer coat, followed by a base colour that matches the original paint finish and finish with a layer of clearcoat. Always spray lightly and evenly to prevent dripping. The base colour will need more than a single coat to achieve the desired match with the surrounding paint. Apply three layers of clearcoat for optimum protection.
9: Allow the paint finish to dry and the clear coat to cure for at least 24 hours. Spray soapy water onto the panel and clean with a microfibre cloth and then apply a fine (1000-5000 grit) wet sandpaper to the area.
10: Use a wax polish and orbital polisher to complete the job.
Bottom line
Auto body repair work by a specialist panel beater is generally very expensive. Follow these guidelines and save your customers a packet while restoring their vehicle's bodywork. Visit www.startmycar.co.za to get the body filler, cleaners and wax. For paints, sandpaper and protective wear, visit www.builders.co.za