Lexus' latest bright idea!

Dear Start My Car,
The amazing thing about the motor spare industry is the constantly evolving and developing requirements. As consumers become more and more discerning and demanding, car manufactures are forced to innovate and to keep pace with their competitors. It really is a "if you snooze, you lose," industry.
Car magazine, UK, has featured an article on the latest from Lexus – a bladescan headlamp that appears to be a leading innovation. Have a look at the article, and then take a peek at some of the items that we have to offer. Our prices, quality and our delivery are the cornerstones of our business and we are hopeful that we will not let you down.
If we do fall short, please contact me so that we can make it right. It's why we are here after all.
Safe driving,
Baruch.

Lexus will launch new Bladescan headlamp technologyon the new RX SUV, building on its pioneering use of LED lights. It was thefirst car maker to deploy light-emitting diodes on the 2007 LS, don't forget.
Rather than adding more and more LEDs to increaselighting, Bladescan uses a pair of blade-shaped mirrors that rotate at highspeed to vary the shape and depth of the light beam.
There are 10 LEDs in each headlamp, contained in acompact module in the corner of the fitting. Rather than cast their lightforwards, the beam is sent diagonally through the computer-controlled mirrorsto achieve much greater accuracy than with traditional systems, according toLexus. It can now adjust the beam by just 0.7 degrees.
Individual bulbs can be switched on and off, andthe mirrors rotated with millimetric precision, to achieve accurate shading toavoid blinding oncoming motorists. Lexus says pedestrian recognition at nightrises from 32 metres with normal LED bulbs to 56 metres in front of the RX.
Lexus Bladescan sounds great. When can I buy it?
It'll be launched on the new 2020 model year Lexus RX SUV, which goes on sale later in 2019.
Expect the technology to be standard-fit on higher-end RX models. No prices or specs have been confirmed yet; we'll update this story once we know more.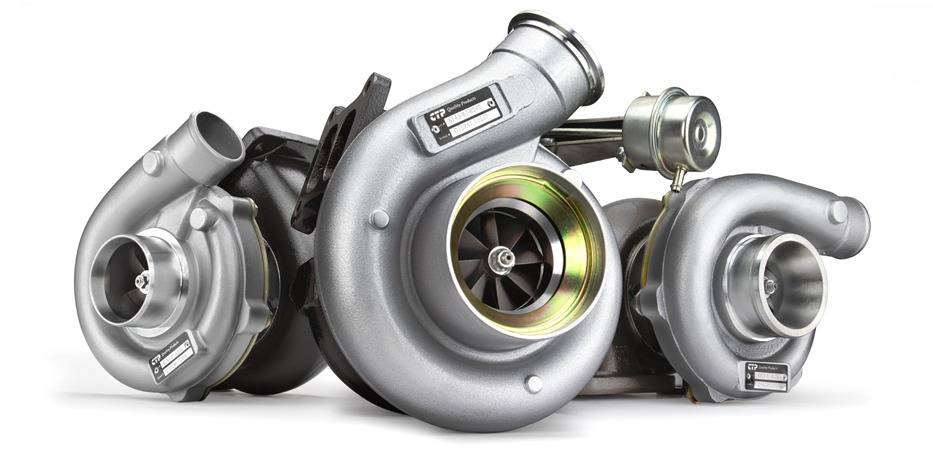 Tapping into Turbo Troubles
Get more business with OE-quality aftermarket turbo solutions
The number of turbocharged cars and light commercial vehicles moving out-of-warranty grows year-on-year and, with turbo-driven petrol and diesel engines being almost ubiquitous now, this amounts to a huge potential market for turbo repairs and replacements.
For most motorists, the turbocharger remains a mystery, both how it works and how it should be maintained. To save themselves a lot of time and money, motorists need to be educated on turbocharger health, what warning signs signal a damaged turbo, and who to call when their turbo fails.
As an automotive aftermarket professional, this is where you can help. By informing your market of your turbo solutions, you can assist motorists in getting their turbochargers replaced or repaired at a fraction of the price they would pay at an OEM dealership workshop.
#1: Educate your customers. A turbocharger is a high-performance instrument with extremely fine tolerances and a set of turbines spinning at over 22 000rpm. Turbos need clean air, clean fuel and clean oil to stay healthy. The integrity of the pipes, seals and gaskets feeding the air and oil lines to the turbo must be 100% to avoid turbo damage from foreign objects, contamination and overheating.
#2: Look for warning signs. Excessive smoke, loss of power and a loud whining noise suggest a troubled turbo. A 'check engine' light on the cars computer display could well be a sign of a faulty turbo.
#3: Provide the solution. StartMyCar.co.za has an extensive range of DOE turbochargers for most late-model cars, bakkies and vans. DOE turbochargers are manufactured to the highest OEM specifications and are exactly the same as the original turbo, except they cost a whole lot less.
#4: Offer peace-of-mind. DOE turbos are backed by an unconditional one-year warranty with free replacement if the turbo fails within 30 days. The car should be serviced regularly according to the manufacturer's specifications to ensure optimum turbo performance and longevity.
#5: Buy a pro package. Every DOE turbocharger comes equipped with an installation kit including gaskets, studs, oil and an instruction booklet so your workshop will have all the necessary info and parts to do a quality job. The cause of failure of the original turbo however, must be rectified before fitting a replacement DOE turbo to prevent ongoing turbo damage.
Bottom line: Visit www.startmycar.co.za or call 0800 233 762 for more info on the DOE range of turbos and let your customers know you have an affordable solution to their turbo problems.